When:
2019-10-04T00:00:00+00:00
2019-10-05T00:00:00+00:00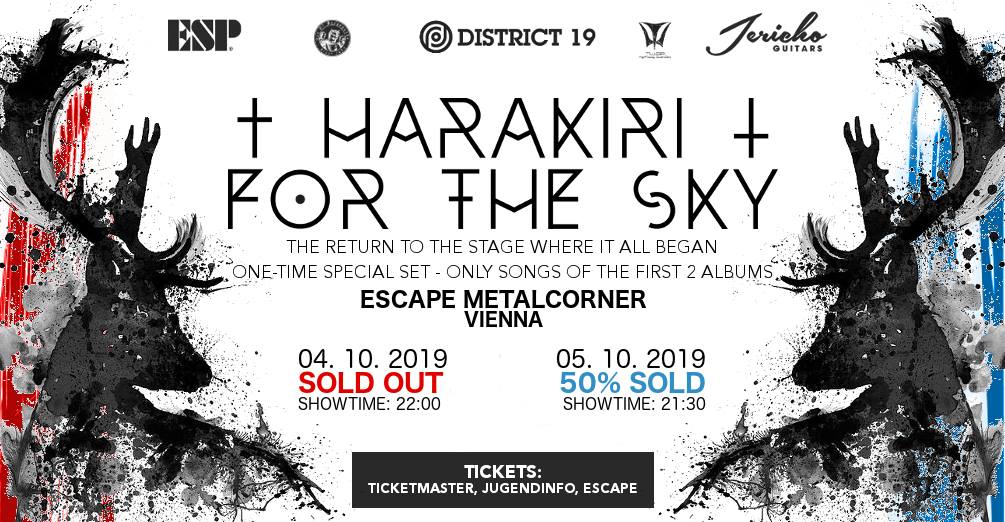 Sold Out!
Additional Show on October 5th:
https://www.facebook.com/events/2005307572851122/
HARAKIRI FOR THE SKY [AT]
http://facebook.com/HarakiriForTheSky
On November 10, 2012, HARAKIRI FOR THE SKY entered the stage boards of the world for the first time in the tranquil setting of the Vienna Escape.
On October 4th, 2019, together we celebrate the return to the place where it all began!
In keeping with the occasion, only songs from the first two albums will be presented in an extensive and unique program!
SOLD OUT!
Doors (Downstairs): 21:00
Showtime: 22:00