The legendary Czech metal festival Brutal Assault exceeded all expectations as, although it wasn't our first visit, it has once again won us over with its unique festival site, atmosphere and beautiful crowd that attended it. The festival itself is located at a historic fortress and offers multiple locations including catacombs, art exhibitions locations and even the festival site has been expanded to a brand new location: Bastion X. The hosts, festival volunteers and employees and town citizens are highly friendly and all are welcomed warmly as can feel as they just came home. The concept of all additional attractions is excellent and everyone can find something for themselves: the beer and cuisine offer is excellent and affordable and natural grandstand with sitting spots is an excellent idea for those who need some rest as well as numerous bars within the festival ground and Lemmy Kilmister commemorative hall. The camping spots are located in the forest so it was a pleasant stay although the camping round was not arranged for camping, the main factor was that it provided plenty of shade as it was very hot, without any rain.
Visitors can also visit art exhibitions horror cinema, enjoy special edition of dark chill out zone and many more additional extra activities and venues so the overall atmosphere is really unique and great.
The festival itself started with excellent news as a new band has been introduced as a replacement for the band which dropped out due to other obligations: Moonspell which is rare so we were really in a good mood as the Festival Line up really looked impressive and can attract audiences of all backgrounds, ages and preferences, not only form all the possible Metal genres, but also those who are mainly into other genres such as Punk, Industrial and similar. The festival introduced 130 bands on four stages during 4 days: The two mainstages ("Jägermeister-Stage" and the "Metalshop-Stage"), the tent stage ("Metalgate-Stage") as well as the atmospheric "Oriental-Stage". The concept of the Lineup was created with all best intentions and with sufficient diversity in order to meet tastes of all generations of metalheads and punk rockers, but the conclusion is that there's no way everyone will be happy as overlaps are something that occurs constantly and there's no easy way to avoid them.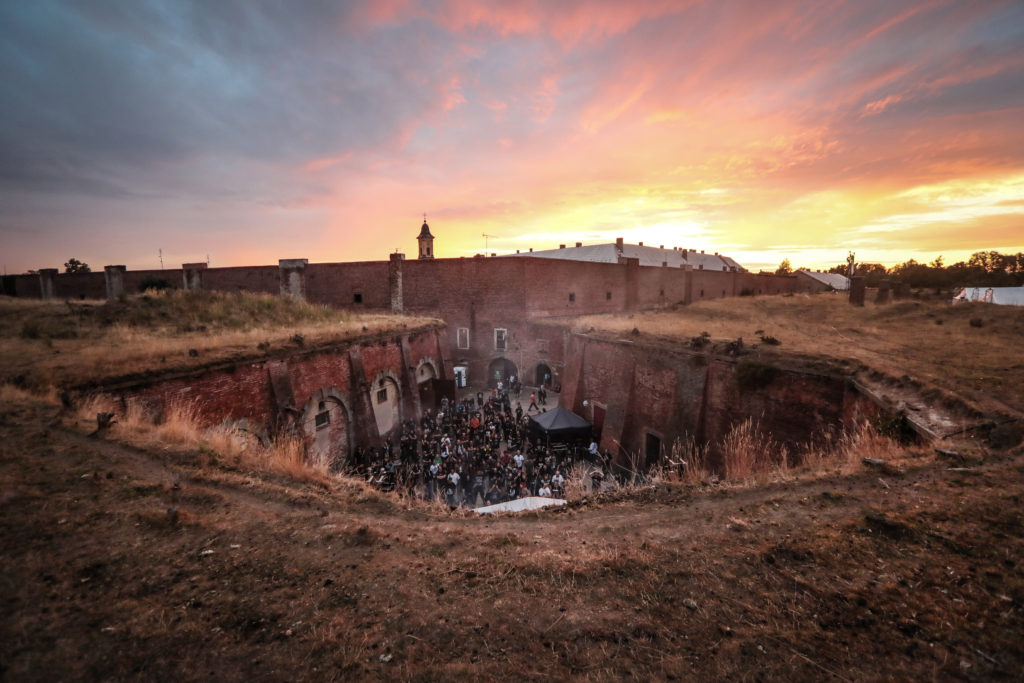 The Bands we love and those that gave the best shows are sometimes a subjective choice, so we will name a few:
Behemoth: one of the greatest live performances was given by this Polish band which you can either adore or hate, there's no space in between nor for being indifferent. It hard to chose just one song that had the best acceptance from the audience as their repertoire has became remarkable including the old and the new songs.
Cannibal Corpse: they were great as ever and it's a show that mustn't be missed by any means, especially for those that didn't have to see them live jet
Dead Congregation: it could be agreed that they're one of most pleasant discoveries of this year and a really nice surprise to those who didn't have the chance to follow the career of the band beforehand.
Sepultura: offered us a traditionally great show with emphasis that they really gathered the biggest audience and fired up both crowds in the end: the one in front of the main stage and the one in front of the side stage and gave a show to remember.
Gojira: their live sets was perfectly arranged and it was a real pleasure to enjoy the band once again.
Laibach: the best known Slovenian industrial machine gave one of the best live performances at the festival and fully accounted their reputation as a legendary band that shouldn't be missed at any price. Stage image, performing style with the hypnotic video background enabled an overall excellent impression of the multimedia experience Laibach has to offer.
Marduk: the band never disappointed their fans live and once gain kept the reputation of uncompromised black metal band that offers some of the very best experiences live you could probably wish for.
Harakiri for the sky: many had this Austrian bend on "a must see" favourite list and although they played very early on they have managed to gather an impressive audience. The band offers uncompromised pure pleasure of a perfect combination of a magical melodic to brutal music mixed with brutally hones and painful lyrics of trauma, loss and traces of recovery. If we had to recommend only one band you might have never seen before live: it would definitely be Harakiri for the sky because they're simply brilliant. Only complaint would be that the vocalist didn't had its best performance at Brutal, he usually sounds way better.
Myrkur: an excellent live performance which combines extreme music and pure vocals which added to variety and freshness of the festival's brutal death thrash black metal and HC punk line-up.
Wardruna: definitely it was one of the best sets of the festival and we would highly recommend seeing the band live at all costs as the art performance and magical atmosphere the band offers is worth every penny and mile crossed just to experience seeing them live.
Perturbator: the electronic project that stood out of a regular line up and offered freshness and a solid live performance that set the audience dancing and having fun after all the dark and somewhat depressing tunes beforehand.
Paradise Lost: the band's show was a standard one but the impression was somewhat clouded by high expectations as their previous concerts we saw were at a higher level of quality.
Bölzer: the brilliant Swiss duo which performed on a small stage outdid the performances of well known bands on two main stages.
Steve'n'Seagulls: just what the festival needed: great performers and entertainers gave a memorable show and set the audience in the perfect mood for the rest of the evening. The way it was supposed to be: relaxed, thrilled to be here and ready to have tons of fun!
Brujeria; new, exciting and thrilling sound of Brujeria was a real refreshment and a live performance was in line with expectations.
Black Dahlia Murder: great, great and great! It was astonishing seeing them live and once again: the early start of the concert didn't bother them at all and once again they succeded to gain the best audience feedback and best and biggest mosh pits.
Ministry: was a great to see them live but the impression that the band lives on past glory and doesnt move and offer new exciting material sadly prevails.
We will also mention other bands that gave great live performances: Belphegor, the legenary Dying Fetus, At the Gates and H2O. There are of course many more we should mention but our choise was based on those bands we didn't had a chance to see already this year and those that came with new or refreshing material or outdid the expectations by far by brilliant live preferences.
Those who visit Brutal once- will always find a way to return numerous time in the future as Brutal Assault has established it reputation as one of the greatest festivals because of its unique and welcoming atmosphere among the grounds of Josefov army fortress. Brutal became more than a festival as all the additional venues and side activities have turned it to one of the best sports you can choose to have a real Metal holiday feast.