This is your second time in Croatia, as I believe you came once with your brother?
I don't remember exactly, I think it was Zagreb, we had a show around 2010. But I don't remember the details…so many shows over the years.
Now you are a session guitarist for this tour or what's the arrangement- you are the regular member of the band or? Three weeks ago they have enlisted you for this tour.
It's year by year, tour by tour. Haven't really talked about the future. They just give me dates and ask am I available so we set the details according to that.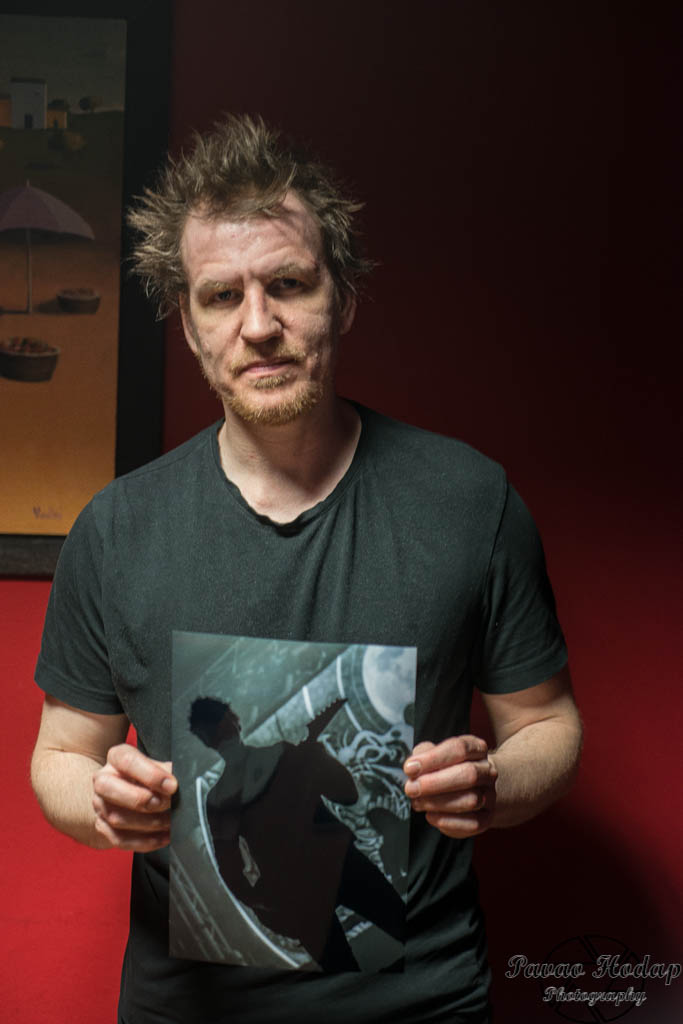 Do you like it, that kind or arrangements?
Yeah, I mean…I'm still with them. Last tour was last year, in March and it was my first tour with them. So, yeah, I like it.
You also have your own band: Armageddon.
Yes but were not really active any more. I'm working on some other projects. I have a new project in USA with a drummer called John Lonstight, he plays in a Maragle Origin. So him and me and a vocalist are working on some new Metal music.
Witch kind of Metal, Death?
Not so much, we have several very different songs but the vocals are mostly clean.
I also want to ask you about your brother. You went on a tour with Black Earth  in Japan. Was it the arrangement for the whole tour? As I haven't seen the band in Europe. Because I went to that show to see them and was surprised.
Yeah, we haven't played in Europe as there's no market for it. There were offers to come to Russia, but actually it's up to the promotor to arrange the schedule to be financially and timing-wise OK. It comes down to that kind of thing. But before that occasion I haven't played in Japan.
What's the cooperation with your brother like? As you played in Arch Enemy, and at one point you left that band. You've started your own project before that and Armageddon started around 1999. In 2010 you included new members into the band, released a new album. But in that period you've started your own project and your brother played in Arch enemy. What happened in that period?
Playing with my brother was good. Yes, there were many changes and I've played solo for a while on my solo project. Well I believe there's no rule about it, things happen and people change, there's no big plan. In normal to try new things and sometimes some don't work for different reasons. I was working on a lot of the Armageddon albums and came to a place at which I didn't feel like playing and working on that specific style of music any more and needed to change something. It was great but I've felt the need to change something and try new things.
What is your favourite kind of music, what is it you listen at home?
It's a lot of different stuff. I don't listen to music much, not every day. I listen to a lot of different genres: some Classical, some Metal, some Jazz, some Pop Music and a bit of everything.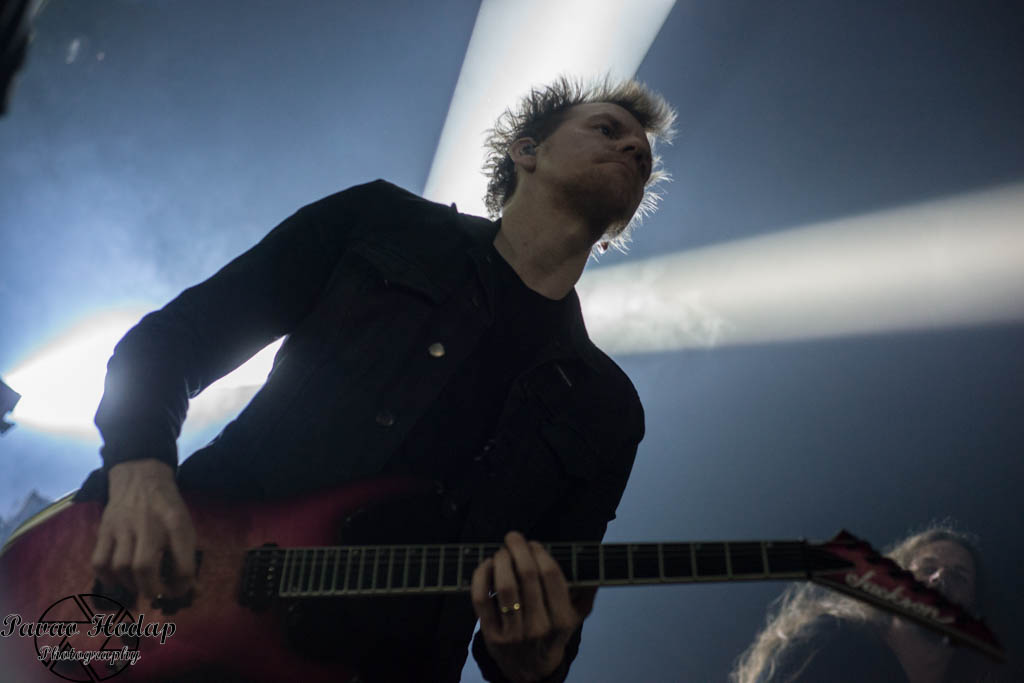 In your opinion: Who is your best guitarist, except your brother? For me: he is the best one.
Well…he is not my best guitarist. I like creative artists and people who play nice Metal, like: Michael Chink, Garry Moore, Richard Blackmoore, Jonh Ross, Eagle Mostmean and other. I don't know what ties them together…maybe nice vibrato, the bending, the overall feeling. That's what I like…the old guys.
Now you're playing on a Jackson guitar and that's your custom made Jackson guitar, Seymour Duncan?
It's not really custom, it's a basic Jackson.
Really? I also saw you've played on a Charvel?
Yes, I started on a Sharwell on it in 2012 but was talking to a guy at the company who was also representing Jackson, so I've decided to try Jackson. Jacksons are more Metal, for Metal music and I've started playing only Jackson.
What is your favourite guitar now?
I really like the one I'm playing now. It's not really expensive. It's nice and really comfortable. It's the purple one I'm plying now it's a XS Jackson model . I'm getting a Kelly, a Black Kelly. For this band I don't want to have a tremolo as they don't have that and also we have a tuning and I like having the tuning instead of switching guitars.
Are you improvising in this band as I've heard in Dark Tranquillity? Because when I heard you in a show in Budapest I've recognised you by the sound of your solo as you have a specific technique of how you do solo. While on this tour, do you improvise and put in some of your own elements or do everything as in the album?
I think it's mostly that I try to sound like the album but also add some of the details. For the solos: I keep the beginning or the main part of it and sort of do something else.