Arises definitely showed what is it that wrong with society in Croatia today. We are lacking more of the energy, genuine passion and overall ability to feel empathy toward others. We need more bands and individuals like this ones, the ones that will show us the way: if you know something is genuinely wrong: get angry and find a way to fix it! If you fell there's no way: built one!!
This concert was definitely the presentation of the most mature debut we have ever witnesses. It was like presenting a first wine you invested all of your love and hopes into, but have kept in a cellar for 15 years for it to mature in order to become a pure diamond.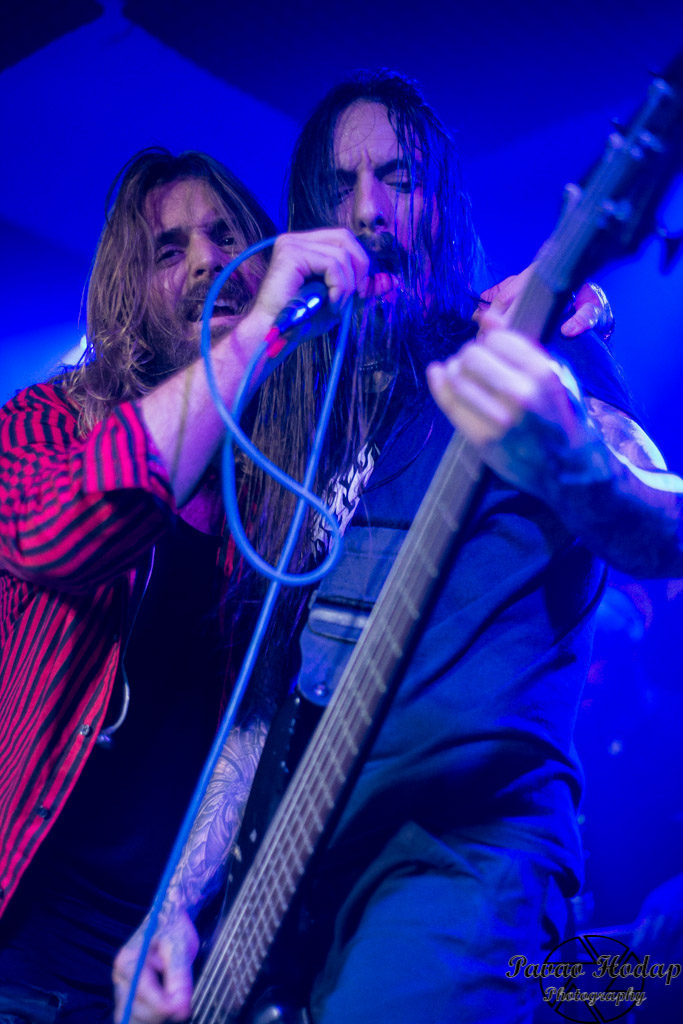 The power of the band lies in an ability to engage with their fans through their unique style in which every song is a new journey through crystal clear perception of reality, the heavy emotion it creates and glimpse of wisdom we all need to reach in order to find strength to face it all and rise. That could also be the direct link to the bands name: Arises! We have all faced downfalls and troubles that could not be foreseen even in the worst nightmares, but the only thing that counts it how we have survived it all and found the strength to keep on going. Sometimes the only valid source of strength was the music and the emotion it created and band like Arises have the maturity to be one of those bands that light the way and bring determination to never ever quit.
Most song capture your complete attention through unique and inventive style and riffs but also with a constant change of pace that leave you astonished and in a place of mind at which you leave all your previous activities and focus solely on the band. We're not a big fans of categorising music into specific genres and subgenres with list of influences and sound-alikes. Trust us on our word: if you desperately need to fall in love with one new band every now and then: let it be Arises! Forget all the reports and critics and give them a chance, you won't be sorry. Make your own opinion and act on it. I strongly believe this will be the most beautiful surprise of the year for many!!
Arises presented their new album "System" which has the capacity to sky orbit the band into well deserved international success. We already published reviews of the album as it leaves a strong and lasting impression and its hard to pick favourites from the album. But, at first listening the song "Probe the Bloodline" has the power to stick to our ear and not leave our heads. "System Corrupt" and "Terror Done" fully demonstrate the bands ability to shine and stand out as one of those bands that offer the complete package: content, innovative bravures and passion and power to win you over. For those that look for deeper meaning and background and story of each song: there's a lot that band has to offer in terms of lyrics with deeper meaning and uncompromised criticism of corrupted modern soul crushing society.
Make sure you follow them and catch the next opportunity to see the band live! In chance you still haven't had a chance to experience the greatness they have to offer, you must erase the mistake by just one click: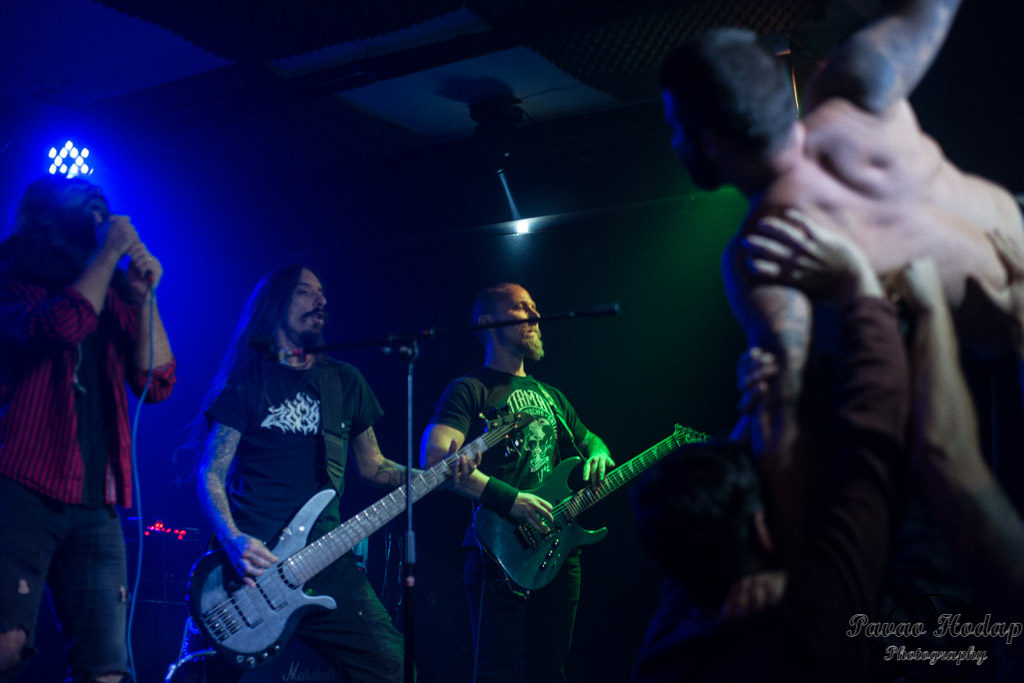 Arises were such a special treat and I almost felt my heart and soul singing in the rhythm of their divine symphonies. Their visual performance and musical bravures and skills are demonstrating nothing other than a bend that's ready to be sky orbited and finally presented to a wider audience thought Europe. We surely look forward to that and are already determined to follow their future accomplishments.