A great night in Barba Negra, Budapest was about to begin and the crowd started to fill the venue with positive expectations. You could see from the beginning the night will be amazing.
Temple Balls opened the show, and I must say I was instantly drawn to them. The energy they had on stage was incendiary. The whole appearance, stage presence and connection with the audience was really on a enviable level. Guys really took us on a trip to the 80`s, a real time machine travel I liked a lot.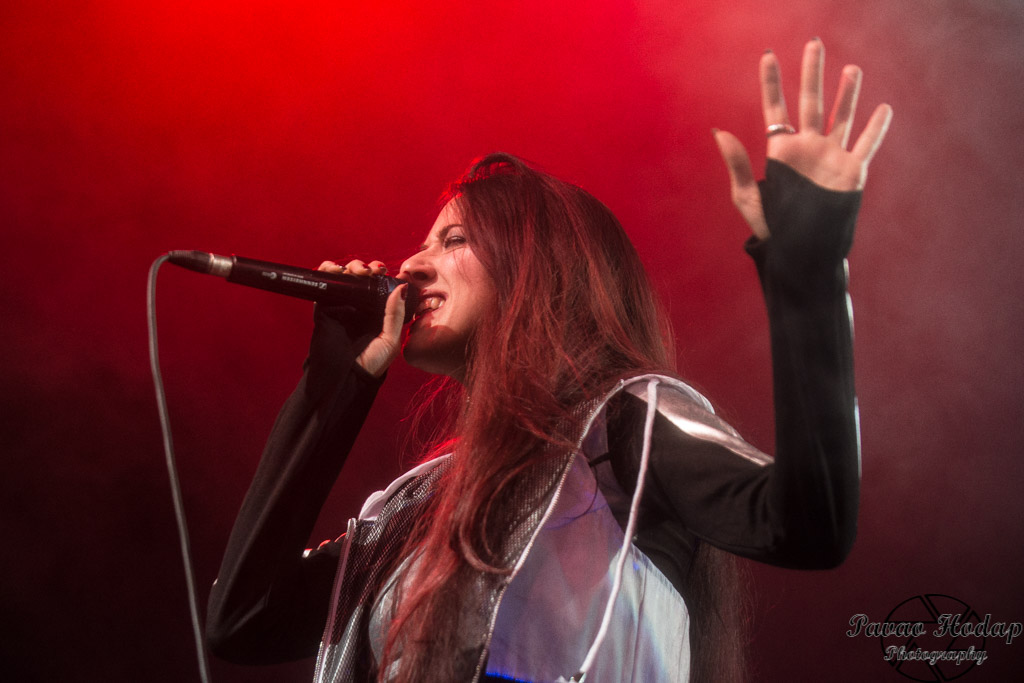 Edge of Paradise, a band from Los Angeles had a very hard task to warm up the crowd before the headliners and I'm not sure they managed. After that retro 80`s vibe they brought more modern and darker sound. The beautiful female vocalist had a big vocal range, and the guys gave her a solid strong background, captivating dreamy melodies and modern sound. Temple Balls had better connection with the audience so I will give the thumbs up, hoping to see them again.
Sonata Arctica, the ones we've all been waiting for, from the first song they managed to heat up the venue and move the crowd. New songs were greatly accepted by the audience. Tony Kakko was in a great mood, making jokes all the time. He said the new album "Talviyo" was too hard to pronounce to most of the people around the world so they had to translate it to "Winter night" to promote it more easily. The guys really rocked hard, and the crowd followed them a 100 percent, but when they started to play Black Sheep the venue went totally crazy, showing the old songs are still the ones that burned the biggest flames in all of our hearts.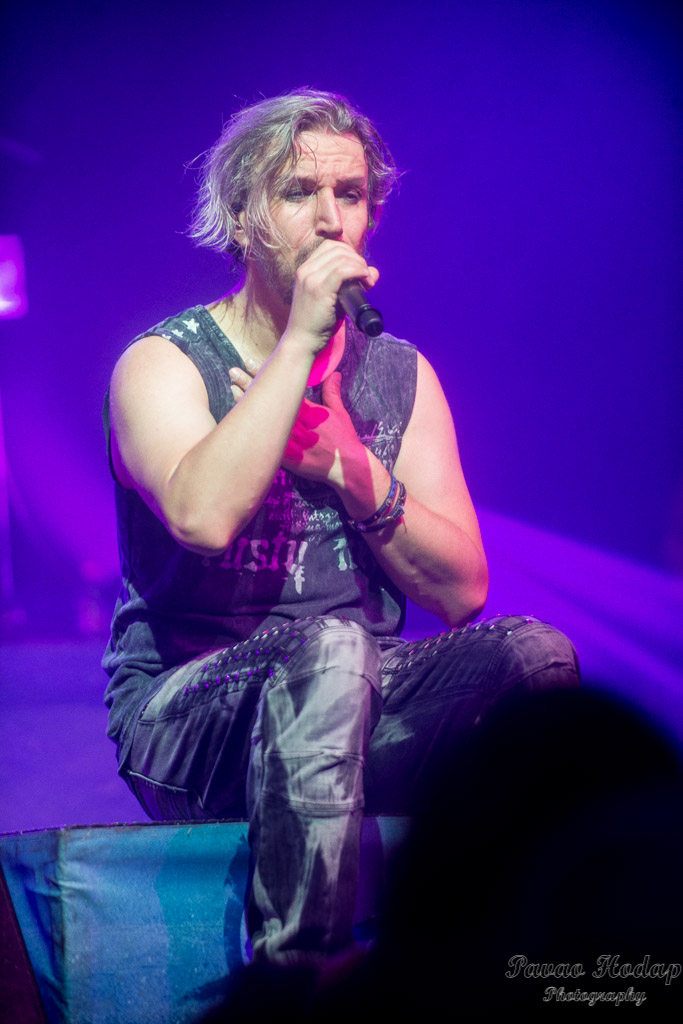 Tallulah, an old ballad gave the crowd a few minutes chance to recharge the batteries and sing along. A real trip down a memory lane, very nostalgic yet beautiful feeling. When they finished the show the crowd instantly started to call them back to the stage and it didn't took long for them to show up. They gave us a few more songs including a traditional Vodka song. At the end Tony said "let's celebrate all of you beautiful people" and I say let's celebrate another great Sonata Arctica show.
Text by: Tina Bukić