NASTY ABYSS SERIES OF CONCERTS
All our congratulations goes out to ABYSSAL BOOKING and NASTY EVENTS that have put up an incredible series of concerts, and on this occasion it has been accomplished in collaboration with KILLTOWN BOOKINGS.
The best initiative came from the organizers in an astonishing attempt to save the underground scene by allowing all under aged visitors to enter the concert free of charge. It's a very praiseworthy attempt and it looked successful last night as many youngsters finally returned to town and was able to come. The venue was filled up to a highly satisfactory level. But mostly above all else: Močvara has become a central meeting point to see so many dear and familiar faces in the scene and we couldn't be more happy for a great success of one of the most important concert venue providers but also a very important generator and organizer of numerous events and workshops. Genuinely a very important meeting point and generator of positive changes and educational activities we were lacking before.
ATTITUDES TO HUMAN EXTINCTION (Death metal band, Croatia)
A.T.H.E. are a Death metal band formed 2018 in Koprivnica that have released their first single in 2019 and released their EP "Rotten" in November 2020. Apart from the songs already presented at their EP "Rotten" the band also presented brand new songs.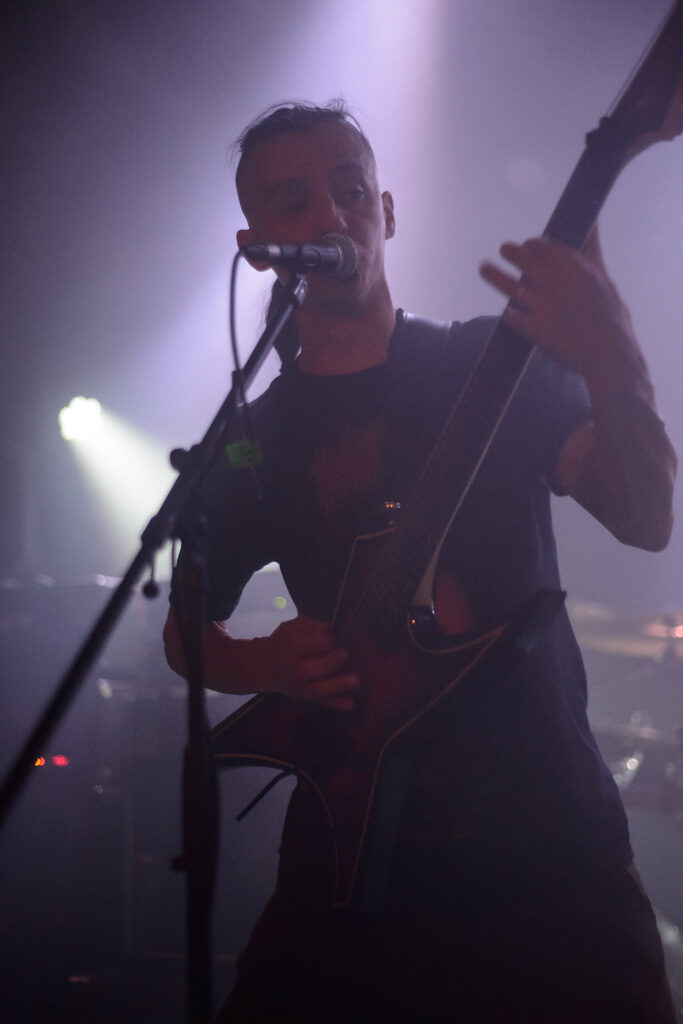 The band presents itself as a band that writes to document the erosion of society and I must admit they are on the right track especially as they are not only "another Death metal band" but Technical death metal elements can be traced which adds to its appeal very much. Idea of A.T.H.E. is to point out and possibly change negative and destructive behavior, which can be determined as a successful path as exaggerations in a musical style really do send a strong message! Lyrical themes that the band engages into are: decay, society, death and they do deliver strong messages as a society today as we now it indeed is sick to do core.
I was genuinely trilled to finally see a promising Croatian Death metal band, they sounded very good live, the performance was executed professionally. The performance sounded like an uncompromised attack that left none cold-blooded. Special advantages of A.T.H.E. are masterful technical death metal elements and inclusion of two vocalists which his always a good idea and I'm looking forward to more of that. Make sure you follow their further endeavors as the band is looking very promising and the prospects for the future look great so far!
ALIGRINDTOR (Mincecore/Grindcore, Zagreb)
Aligrindtorhave 9 releases behind them, and last year they released their first full-length "The year of fear" on Swamp Noise records, which is one of the best grindcore releases in our area. They are a due consisting of drum and bass and it was amazing to see how they have successfully covered all the areas we are expecting from a song although it's all up to just two persons. They present their roles as: Salmonelly – roaring and deep bass and Tekthrower – dead impaling. Other aspect that makes the band instantly grow on to you is that they have some fun, creative and dynamic twist turns that make them a genuinely entertaining and fun band, far above our expectations.
SEPTAGE (Death/Grind, Denmark/Turkey)
Judging by the name of the band (Septage definition: the waste or sewage in a septic tank), the names of the songs, the cover art of the release and the overall aura with which we are presented we weren't quite sure what to expect. The band was formed in 2020 and their lyrical themes evolve around: the gore.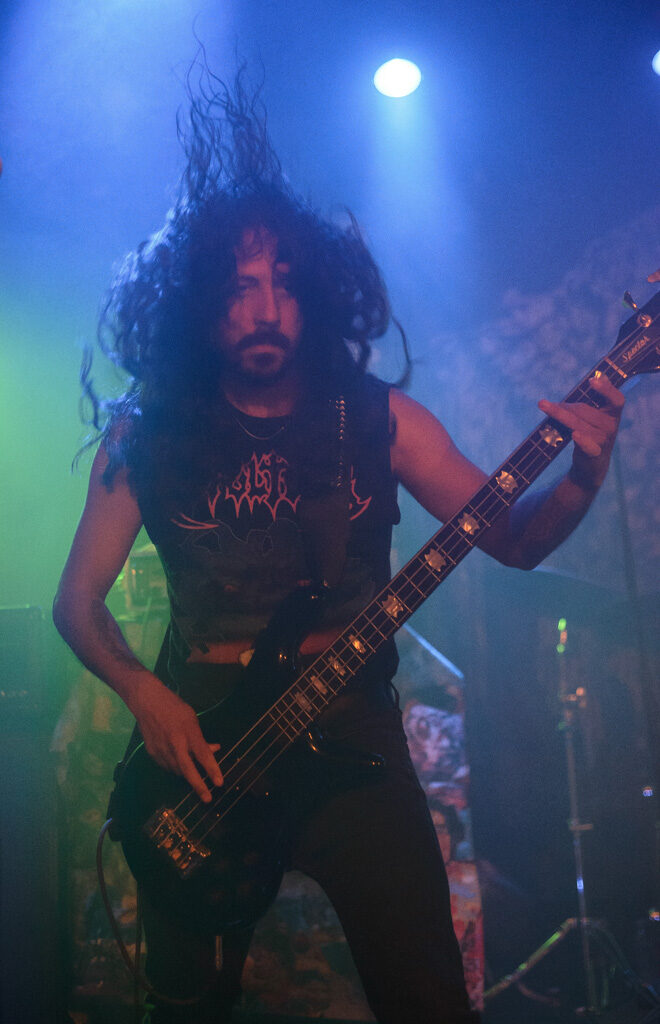 All things aside, this Danish trio actually plays quite sophisticated death metal. It's as if it's a grind that aspires to some additional, higher dimensions, or a death that tries to get rid of all intellectual aspirations and complications, something like a slightly more technical Autopsy. Clear and "secretive" drums that seem to act on their own chasing guitars that articulate unusual and unorthodox riffs through a bizarre carousel of variable tempo. Only the vocals are total guttural goregrind from the depths of the bong.
HYPERDONTIA (Death Metal, Denmark/Turkey)
"Hyperdontia is a condition of an excessive number of teeth, i.e. teeth that appear in addition to the regular number of teeth. They can appear in any area of ​​the dental arch and affect any dental organ."
Fucked up, right? That's exactly what this "supergroup" sounds like with Danish and Turkish destroyers from bands like Undergang, Burial Invocation, Phrenelith and others. The new wave of Old School Death Metal is alive and well and never stronger, and many countries have strong and productive scenes that they love to collaborate with. This is exactly the case with this lot who presented their new LP "Hideous Entity" to us on this tour. From the very beginning of listening to this band, an explosion of our favorite chaos hits your head. No 2-3 minute retarded clips from gore/splatter movies, relentless pounding from start to finish with some doom intrusion. If you like the dissonances of Immolation, the sleaze of Demilich, the atmosphere of Incantation, the rolling rhythm of Bolt Thrower and whatever else the gods of death have to offer, you're gonna definitely love Hyperdontia.
The opening of the concert venue was announced as "The opening of Hell" and indeed it sounded like it! A very promising night ended up as a very successful night full of excitement, audience in their best mood (mainly thankfully to the big return of festivals and concerts) and the very best bands had to offer. Indeed, we've all had enough of corona shitty measures and more nights full of hell like this is all we need!