Finally, 2022. has been a delicious year for prog rock fans in Croatia. Earlier this year we've had an opportunity to hear Devin Townsend and Dream Theater, and now, after years of patience, Opeth has finally arrived to Tvornica kulture in Zagreb.
As Opeth's singer Mikael Åkerfeldt said when he addressed the audience for the first time, "We don't know why we've never been here before" – well, Mikael, we don't know either, but we're glad you finally came to your senses. Opeth came here as a part of the promo tour for their current album "In cauda venenum" from 2019. They opened their concert with the song from the above mentioned album, "Garden of earthly delights", followed by "Ghost of perdition" and Hjärtat vet vad handen gör", and we cannot decide which song fired up the audience more. That doesn't come as a surprise, as the guys from Opeth were in a great mood and smoothly and effortlessly sailed through the songs.
The technical side of the performance was on an extremely high level, but don't think that makes their sound seem sterile – Opeth connects and engages the audience as soon as they start playing, and musical chemistry between the band members is constant throughout the setlist. It is obvious they're enjoying what they're doing.
Also, kudos to Mikael Åkerfeldt and his effortless singing and switching between vocal styles without sounding strained or weak. Although Opeth's songs are notoriously long, it seemed like I blinked, and suddenly I was listening to "Reverie/Harlequin Forest", which marked the middle of their setlist and sent the audience into a trance.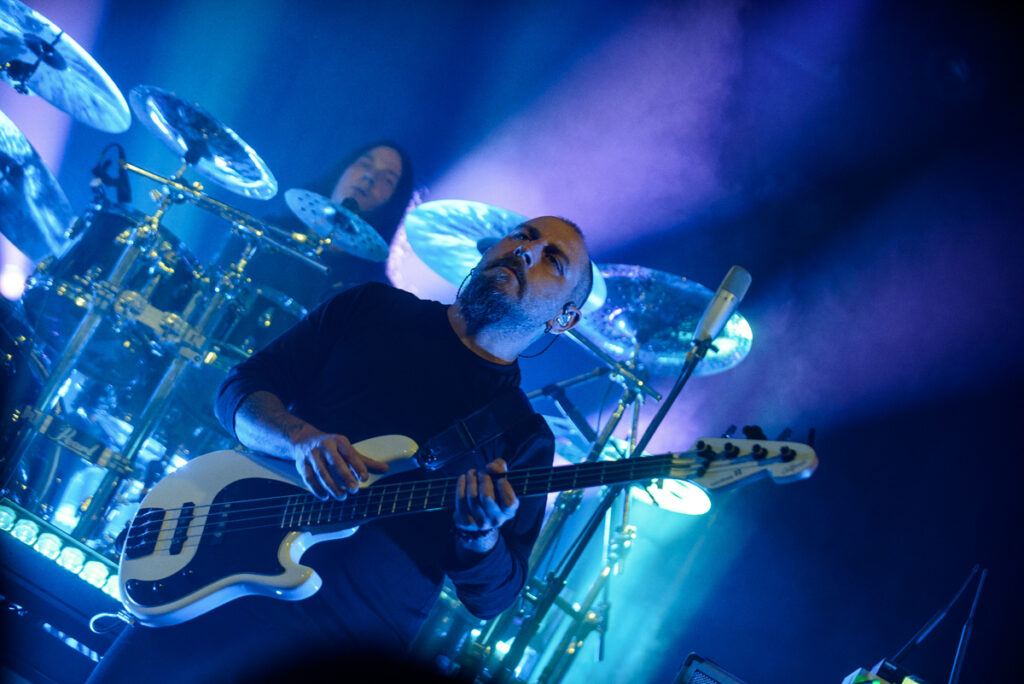 They kept a great energy during the whole concert which ended with "The Lotus Eater" and "Deliverance" as encore and a perfect ending of an evening that was thoroughly enjoyed by both the band and the audience. In conclusion, this was a memorable concert with an interesting setlist which wasn't completely relying on the Swedish quintet's last album, it incorporated a lot of fan favourites (like the song "Demon Of The Fall") from the collection of their work which spans 21 years and 8 studio albums.
Hopefully they won't forget us on their next tour because we have waited for too long for them to finally come here.
Gallery:
OPETH, The Vintage Caravan, Zagreb, 26.09.2022