Slava Tatiani!
Along with many others I came primarily to see Tatiana Shmayluk and JINJER and it paid off big time! Last chance the Croatian audience got to see and experience Jinjer was in December 2019, which was a pretty much happier time before the world became chaotic and catastrophic. It was a pre-corona time, pre-war and a world before catastrophic earthquakes that altogether changed the course of history but also us as humans and the way we experience the world around us.
At that point I loved Jinjer and Tatiana's expressionism, but now, after seeing the band several times as they took over performances of large festival stages during the summer I came to the point of adoring and truly admiring Jinjer. I've even got the impression that the band now has more credibility, power and strength as very passionate and sometimes aggressive outbursts of energy have a strong foundation deriving from the chaos the world has become, emphasising that Ukraine suffers the most.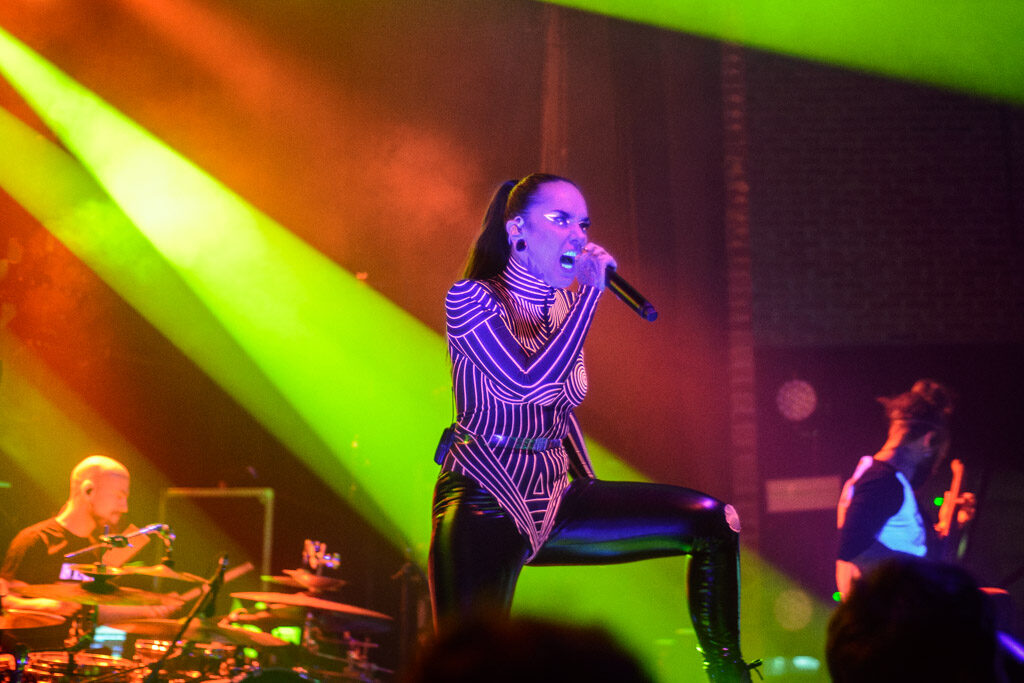 All this chaos that surrounds us makes us appreciate art and all forms of art expression as beauty in the world has become scarce resource. Also, every concert has become precious after learning what a pandemic can do to all aspects of social life. Many misfortunes became lessons in practicing gratitude and my biggest gratitude this month is that I got a chance to see Jinjer live!
Well known JINJER is a progressive metal band with strong hardcore and groove metal origins with incorporated metalcore/djent elements. Most pleasant surprises though some songs were the moments with incorporated hardcore elements, which I loved very much.
Their fourth studio album Wallflowers (2021) became hugely successful as their newest songs easily gained over 250M streams/views across all platforms globally. The band itself is proud as they are considered as The band that has become synonymous with doing things their own way and breaking every rule in Heavy Metal. But that also places them into the category of a very specific band that requires unique taste in music from their listeners, so you either love or hate (to be more precise: cant follow/understand) their style.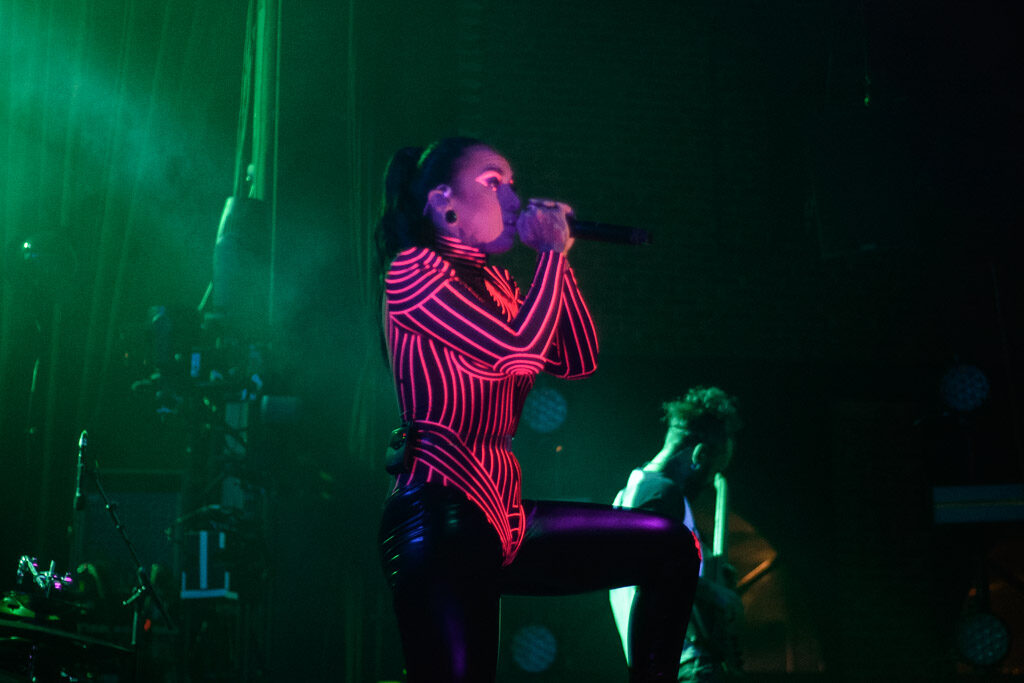 Ofcourse, the absolute highlight of the concert was the performance of the phenomenally beautiful "Pisces"!
Tatiana Shmayluk once again proved to be a very strong and charismatic vocalist and once again gave an excellent performance, completely in line with our great expectations! Tatiana Shmailyuk has proved herself as a great band leader and entertainer as she engaged the audience with the greatest of ease and fired up the atmosphere to the maximum, dominating the stage with her insane vocal transformations, but also with an admirable amount of showmanship. The vocalist has demonstrated great vocal abilities and performed them live with a hard to believe amount of ease.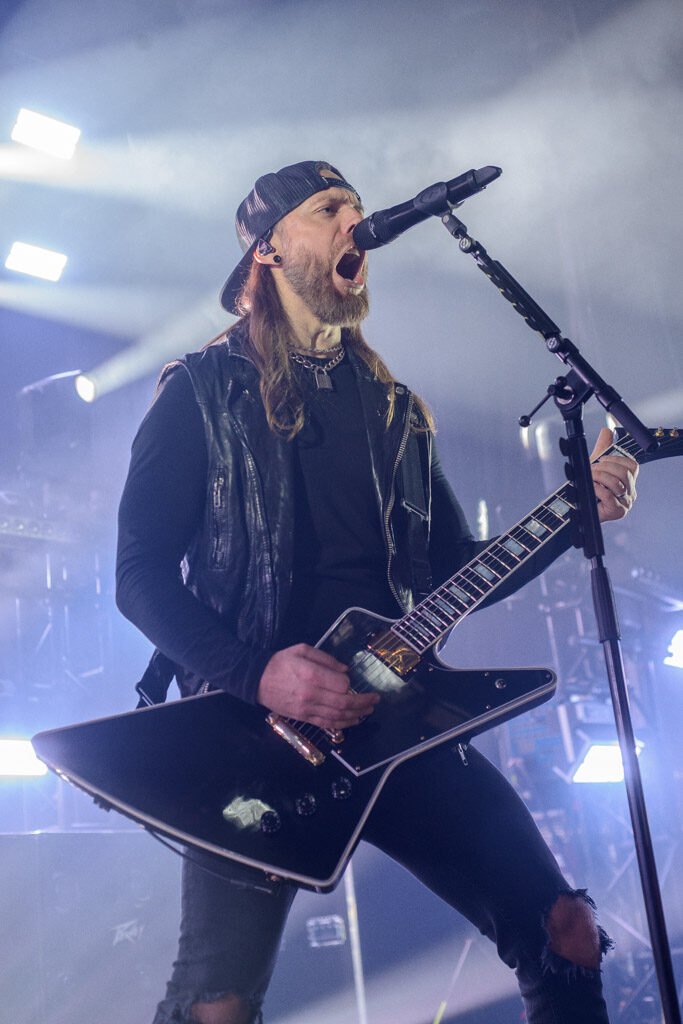 Finally, finally BULLET FOR MY VALENTINE entered the stage and with first chords "Knives" we were all relieved and thrilled as the band came after a significantly long break! At one point I became worried if everything is OK and will the band arrive, but everything was solved and all worked out right as soon as the band entered the stage.
The concert lasted long enough for us to feel no regret for any song that didn't make the cut. The band managed to squeeze in 17 songs, which was an impressive concert with great support bands. Of course, Jinjer isn't in the category of anyone's support act- so last night was indeed a treat for various audiences with different musical tastes.
Bullet for My Valentine has managed to defend its reputation as one of the biggest stars the metalcore/heavy metal scene has to offer. Their performance was energetic, heartwarming and mostly and above all: fun and uplifting! It was great seeing the band return to Zagreb to their loyal army of fans we have here and around the whole region as well.
Encore included: "Your Betrayal", always and forever beautiful "Tears Don't Fall" and "Waking the Demon". Feedback from the audience was loud as hell, heartwarming and beautiful, just as the band of this caliber deserves!
The venue was sold out and it was truly great seeing the band perform in a completely packed venue with a very enthusiastic crowd that was fired up from the very start of the concert! It's been day one after the concert and I believe fans already have the feeling: "I can't wait to see their next gig!" 
Gallery: