Nothing love, only punishment!
LET 3
MAŠINKO
PORTO MORTO
CHASING NORD
Mašinko
Porto Morto
Chasing Nord
"It's too hard to try and explain art. Usually, when you try to do it: you end up with a dick."
All jokes aside, ofcourse we didn't feel like we recieved a punishment by being at ANTIVALENTINOVO promoted by the moto "No love, only fucking!". So, don't take us literally as the title "Nothing love, only punishment!" is actually a weak attempt at a google translation of the motto of the festival.
At this year's edition of the festival the following bands joined Let 3: Chasing Nord, Porto Morto and Mašinko. Unfortunately, Marčelo had to cancel due to illness.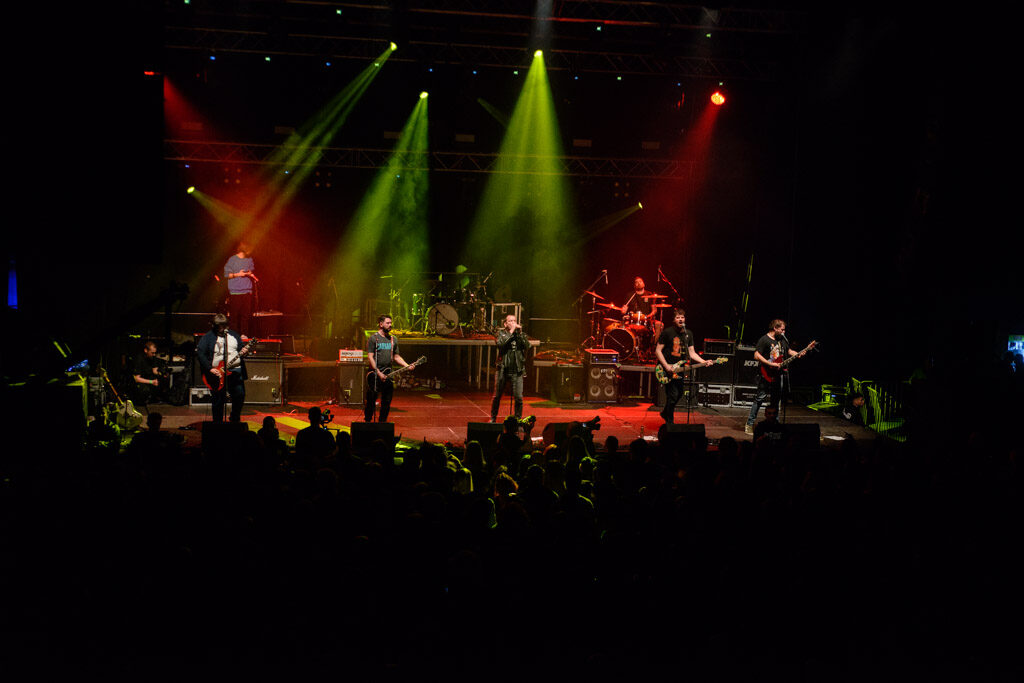 One of the local audience favorites in punk genre is definitely: MAŠINKO, as they bring highly positive energy and catchy punk riffs. Their performance was filled with fun and catchy positive energy that turns existential crisis into a joke as you realise you are among the people that go through the same shit, or worse, and have the energy to shake it off and just laugh at the irony of life struggles. The band is also a proud owner of the best drinking song in this region: "KAKO JE POTJEH TRAŽIO RAKIJU" which was welcomed with compete chaos in the audience! Other highlights of the concert were performances of the songs: "KADA VJETAR KAŽE STANI" and "SITNE DUŠE".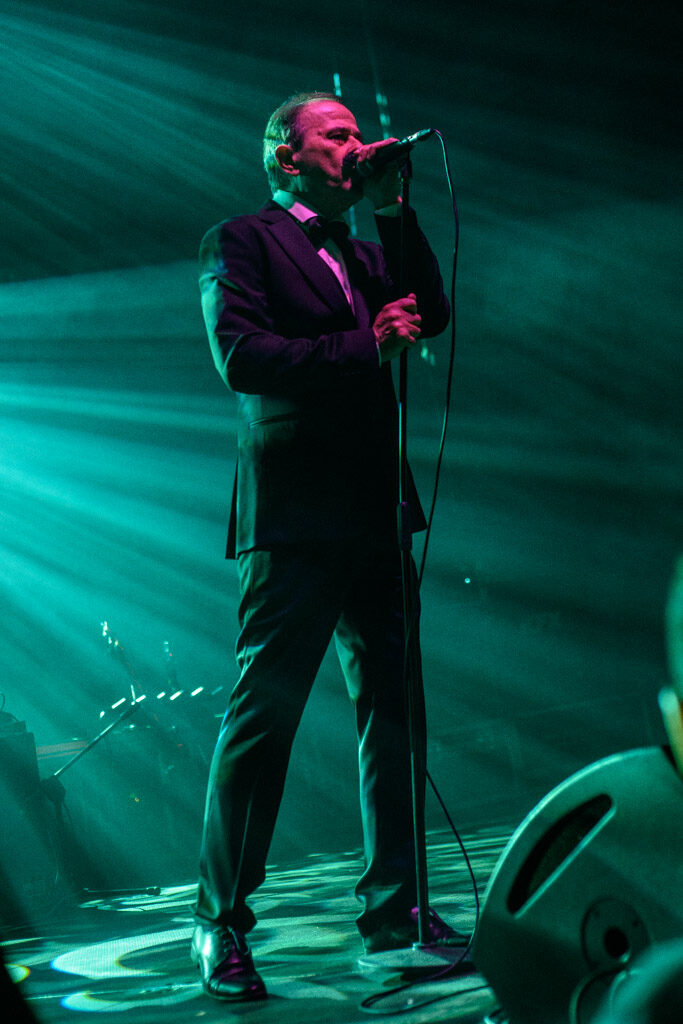 LET 3 was never ever welcomed so warmly and eagerly as this was the first concert after they received a very strong burst that is (hopefully) about to skyrocket their career. Only a few days ago, Let 3 won the national contest and was chosen to present Croatia at Eurosong. Their winning song "Mama ŠČ!" rose a lot of international debate and everyone had opportunities to hear all possible sides to the matter. I personally believe the song is too brilliant to be understood by just one listening. In fact, it creates an unseen anomaly: as I usually start hating the songs that became huge hits and start being aired all the time on the radio and other media. This time, the order of things was reversed: my impression after the first listening was: "what the fuck, this is moronic!" into: love at second listening; only because of the highly relatable and catchphrase: "Mom kissed a moron". Once the song is stuck in your head: there's no coming back!!
I saw Let 3 live for the first time in 1992 and numerous times after that, out of which the last performance was in Ljubljana on an excellent club gig. So, I was really looking forward to this concert as the band received a bust though severe media coverage of their latest success and drew the attention of the general public to them. It was very much worthwhile, as the band had the best concert ever, highly boosted by the explosive feedback from the audience!!
Just as we all thought Let 3 cant surprise us any more, they have managed to do it once again and were highly successful! First of all, they started the concert decently clothed, in fancy suits. The show was fired up by hectic and "where should I look now, strange and stranger things are happening all over the place" type of chaos thanks to performance of JOVANKA BROZ TITUTKA and dance team from the queer art collective House of Flamingo! It made the performance dynamic, fun and hilarious. But hardly shocking; as we were prepared to be amazed and Let 3 together with Jovanka completed the task very successfully!
It's too hard to try and point out the highlights of Let 3 performance, as there too many, but some were: "VJERAN PAS", "KONTINENTIO", "PROFESOR JAKOV", "OMAĐIJAJ ME", "IZGUBLJENI", "KURCEM U ČELO", "TAZI TAZI" and the list goes on… Highlight of the encore was "DROGA". Absolute highlight of the whole concert usually was "RIJEČKE PIČKE", but we came close to the point that that song might be dethroned by: "MAMA ŠČ!"!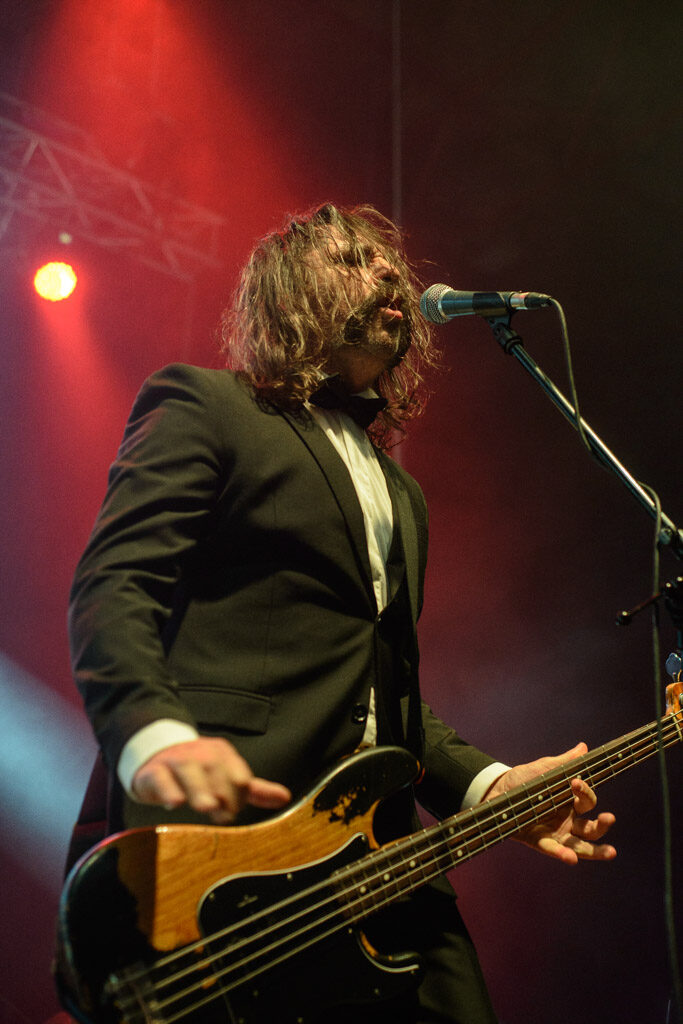 The concert was an ecstatic outburst of joy, positive energy and love! All the things Let 3 transfers as a message to the audience were fulfilled and I couldn't be more happier to have had the chance to experience this amazing concert!
As MRLE from Let 3 said: "It's too hard to try and explain art. Usually, when you try to do it: you end up with a dick.". Hopefully, everyone understands the message, so this report is finally done. Hopefully you didn't end up having a dick and the only conclusion is: do not ever miss another Let 3 concert, even if you have seen them dozens of times!
Gallery: