Siberian black metal twins Grima brought the icy-cold Black Armageddon to Croatia!
SitiS from Zagreb, Croatia opened the concert after receiving a lot of publicity in Croatia due to a very strange initiative to cancel black metal festival Heretic feast which is going to be held in Kutina. The initiative was proposed by a local politician which stated that it's not acceptable to host bands for which he states are "Satan worshippers which glorify darkness and death" on christian holiday  Holy Saturday. No extra commentary is needed, except that this came in very handy and useful to attract more attention and force all those that were not sure whether they will attend the concert or not- to definitely come. It is hard to believe that we still live in a country in which witch hunt is still an ongoing practice, as well as expansion of ultra conservative parties, which is very dangerous and highly harmful, especially for more vulnerable groups in our society that suffer the consequences of such highly dangerous policies.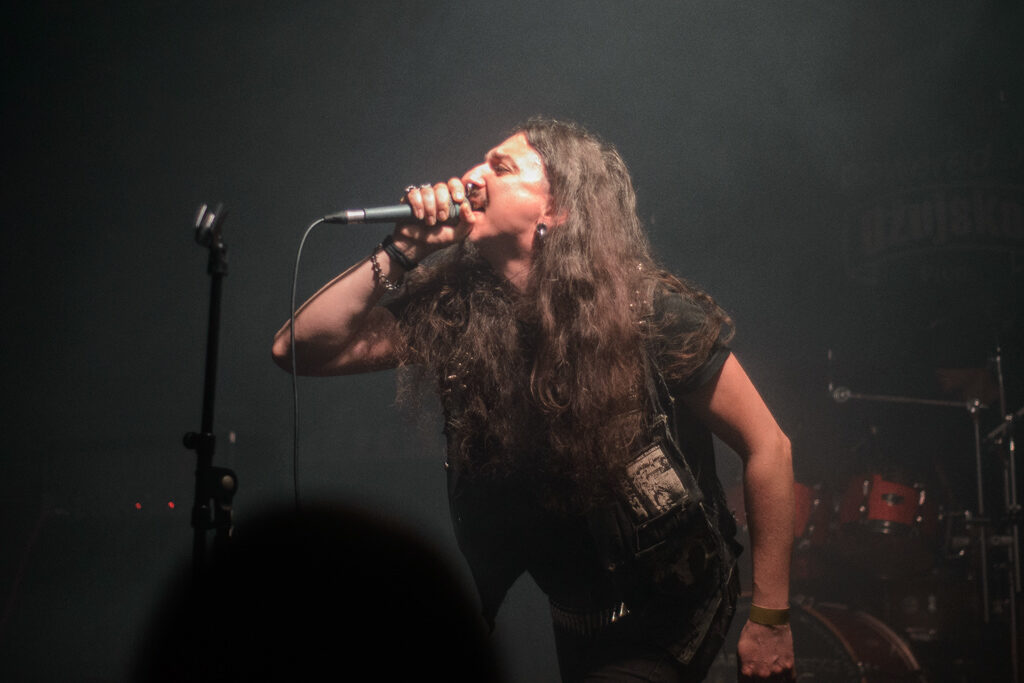 SitiS gave an excellent, inspired and explosive performance and once again proved that there is special charisma evolving around the bands that sing in their native language. They do sound more genuine and even peculiar than the bands that struggle with (sometimes broken) english. Great news is that the recording of new diabolical death-celebration material will soon be released as a split EP with the Slovenian forces SNOGG. Follow the band for more news: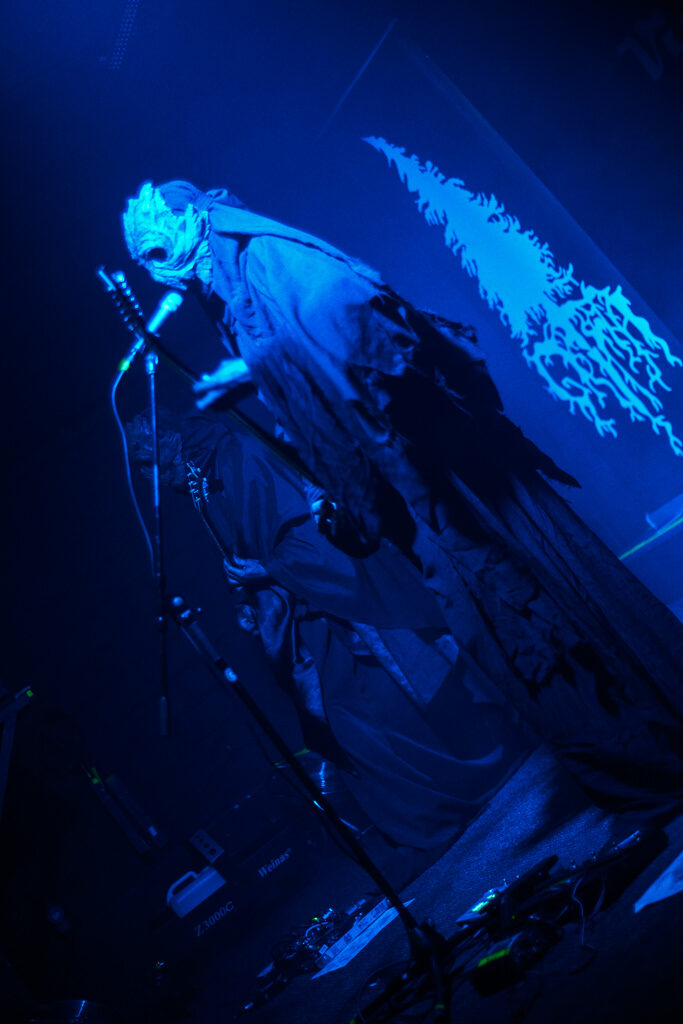 GRIMA stated that the band traveled more than 10.000 kilometers from Krasnoyarsk throughout the "FROSTBITTEN EUROPEAN TOUR" in order to promote the album "Frostbitten" (2022). Morbius and Vilhelm, the twins who founded this band in 2014 – started as an exclusively studio project. Their sound can be described as melodic atmospheric black metal with folk and pagan elements. They have released five albums so far, while the current one was promoted last night.
Grima comes from the deep and mighty woods of Siberia with its worship of the mighty and wonderful Nature of their homeland. The band promotes pagan ethos based on the worship of the elder forest, its power and magic, where the Grima is a supreme god… a powerful spirit, who protects only those who live in a forest, and punishes everyone who does not respect nature. Interestingly, in Spanish, "grima" means the feeling we get when someone scratches on a blackboard or similar surface with their fingernails or chalk. Those who are not into this kind of music would find that appropriate.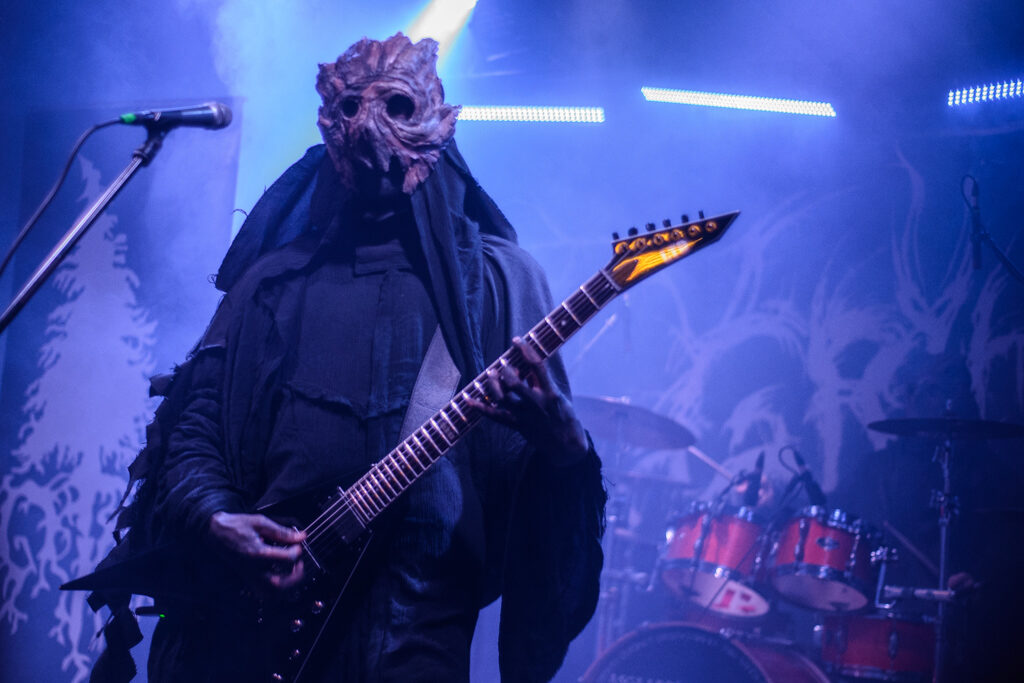 We are thrilled to have had this opportunity to see the band live, as only recently this kind of a tour wouldn't be possible to organise. The band condemned the Russian aggression against Ukraine and participated in collecting money for the victims of the war, as well as Ukrainian musicians who had to cancel their tours because of war in Ukraine.
The beauty of the band lies in their unique atmospheric expression that evokes images of endless woods and mountains tapped in eternal ice and represent everlasting beauty which needs to be protected by all means. GRIMA cleverly and imaginatively uses folk and melodic elements to expand the songs into a beautiful melancholy which is simultaneously hypnotic, beautiful and soothing.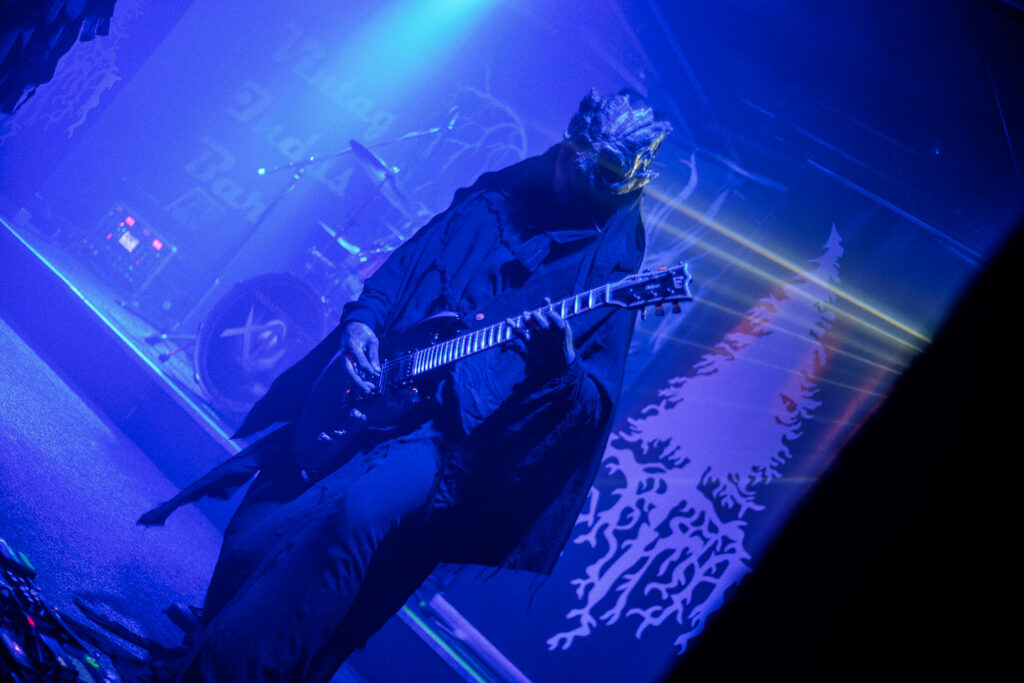 Grima proved to be a high quality atmospheric black metal band whose time is yet to come. Their performance was flawless and I was sincerely amazed as they had their first live performance only in 2021. I could have never guessed that if I hadn't stumbled to that fact recently. Highlights of the concert were performances of "Hunger God" and extremely beautiful "Enisey". The concert ended with the last song: "Siberian Sorrow".
This event proved that black metal is livelier and tougher than ever, as more and more concerts are being held with ever-larger audiences and many sold out concerts.
Gallery: