BRKOVI present themselves as: a Balkan punk folk wellness and they are among the most attractive bands in the region. Last time we saw Brkovi live was almost a year ago at an open air concert in Zagreb which was held as a part of the tour "New Abnormal". The concert was held right after the realease of the hit "Više ni punkeri ne slušaju punk" ("Even the punks don't listen to punk any more"). They also released a double album "Najveći hitovi 2009. – 2019." ("The Greatest Hits 2009 – 2019"), their first vinyl release.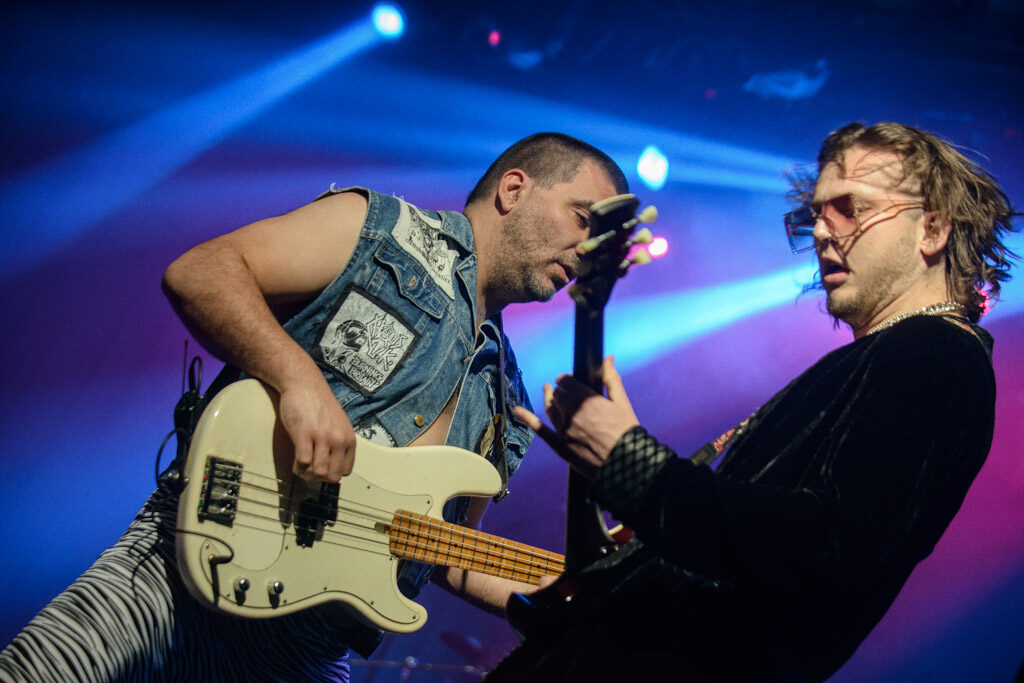 The band promoted "I hate Brkovi" T-shirts (mrzim brkove) which could be bought at the concert and that is a very convenient message in Croatia today as steams of hate arise now and then on regular basis. We were witnessing an attempt to band a metal festival in Kutina, Croatia because the politicians stated that it promotes satanism and recently a folk concert in Pula was banned as it was declared as trash. Hate outbursts are all over social media and seemingly they cross over into real life. Contrary to that, Brkovi are here to promote good times and fuel overtired hearts and souls with witty lyrics and healthier approach to life. Namely, I adore the song "Pizda Materina" which perfectly describes how all good persons end up in the Balkans, but also elsewhere in places where injustice is a common practice. It very healthy to realize that its better to start acting like an ego driven person than to loose ones health trying endlessly to please all and everybody which is commonly futile effort.
I couldn't possible imagine more fun or more entertaining band than Brkovi, as they are the masters of creation of incredible events filled with laughter, fun, beer and good emotions only. We had fun trying to count number of overpriced beer being thrown into the air above the audience, but stopped very quickly as it was closely to impossible.
Concert was opened by the songs from the new album "Krvava novčanica": "Hej konobar", "Krvava novčanica" and "Govno". All hell broke loose as "Cvjetalo je meni cvijeće" started, as it fired up the audience to the boiling point and the beer throwing started. After a half of an hour I realized that it's impossible to count out the biggest hits of the band, as there are too many!
It's impossible to pick out the favorite out from the endless stream of hits, just to name few: "Pizda Materina", "Kurvo prokleta", "Nisam ja za tebe", "Srećo laku noć, dobro jutro tugo", "Opasno se drogiram" and "Boli me". Likewise, it's also impossible to point out the highlights of the concert as the hits were unmercifully attacking the audience one by one.
The main factor of surprise was to see that Brkovi has a very strong army of fans, as dozens of people were hurrying to see the concert already wearing the bands T-shirts. It's very well deserved, as their sense of humor, creativity and level of intelligence they use in order to create the greatest parody that exists in Croatia- is almost too hard to grasp or understand. Brkovi is one of those phenomenal bands that sound simple and basic at first listening, but they find cunning ways to get under your skin and win you over forever, as everyone will easily relate to extremely fun and humorous lyrical descriptions of our absurd reality!
The above stated is brutally evident in their song: "Hoću da mi dijete sluša narodnjake" ("I want my child to listen to folk"). They have turned the most horrific nightmare of every normal parent today- into a brutal parody of today's sick society in which all true and decent qualities and values can simply be thrown to trash as it's a "dog eat dog" world in which being a decent and nice person counts for nothing.
Encore was the best part of the concert as the magnificent and best known hits were played: "Samo pijan mogu","Sex i droga" and "Pizda materina".