VILE NILOTIC RITES EUROPE TOUR 2023
First to perform were CONFESS, which was a band we were very eager to see as the whole world admired their determination and bravery. The band is best known worldwide for being accused of blasphemy and propaganda against the state in Iran, which resulted in 18 months in one of Iran's worst prisons and 74 whip lashes.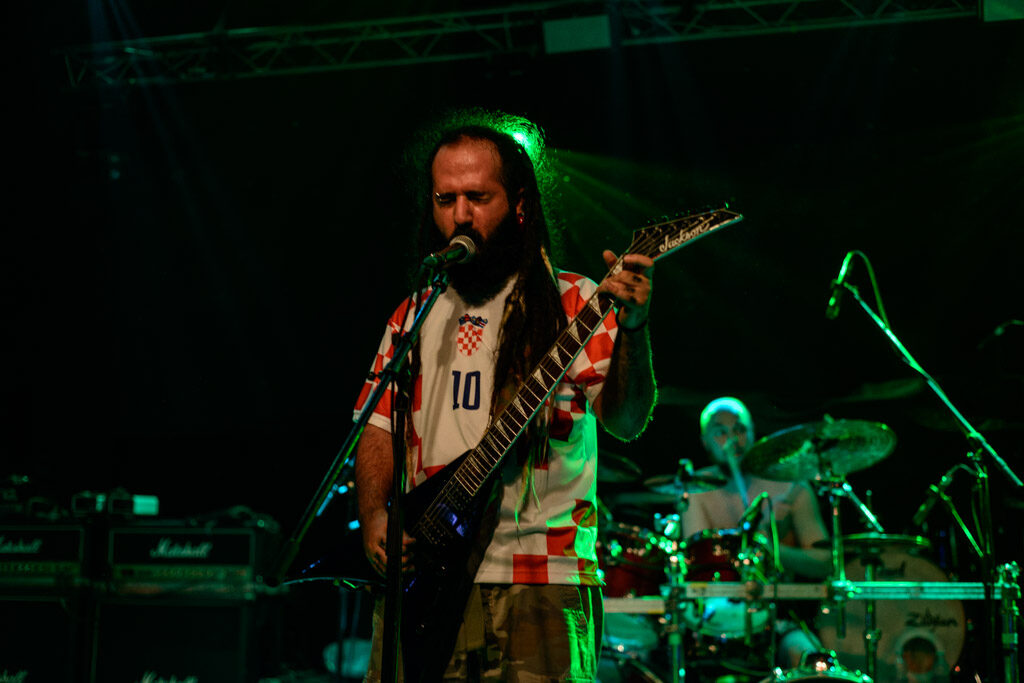 This Iranian-Swiss groove metal/hardcore band was formed in 2010 and have released their first album "Beginning of Dominion" in 2012 and have moved to Norway in 2018. Last year they released their third album "Revenge at all Costs". Their last album received great reviews from critics. The band itself calls themselves a "five-member street protest" and we could understand why as their performance live was hectic, energetic and they easily fired up the audience. Unfortunately, the venue didn't fill up fast enough, but the audience that arrived on time found out it was worth it.
Right after their performance, it was clear that we are going to have a great night before us, a real metal treat. The venue filled up nicely, just in time before the performance from VAPOR. Vapor is American trash speed death metal band formed in 2004. This year has been extremely active for the band as they have performed with Destruction, Nervos and joined Vile Nilotic Rites Europe Tour 2023. Apart from the mentioned, the band is working on their third album. The performance was great and in line with expectations.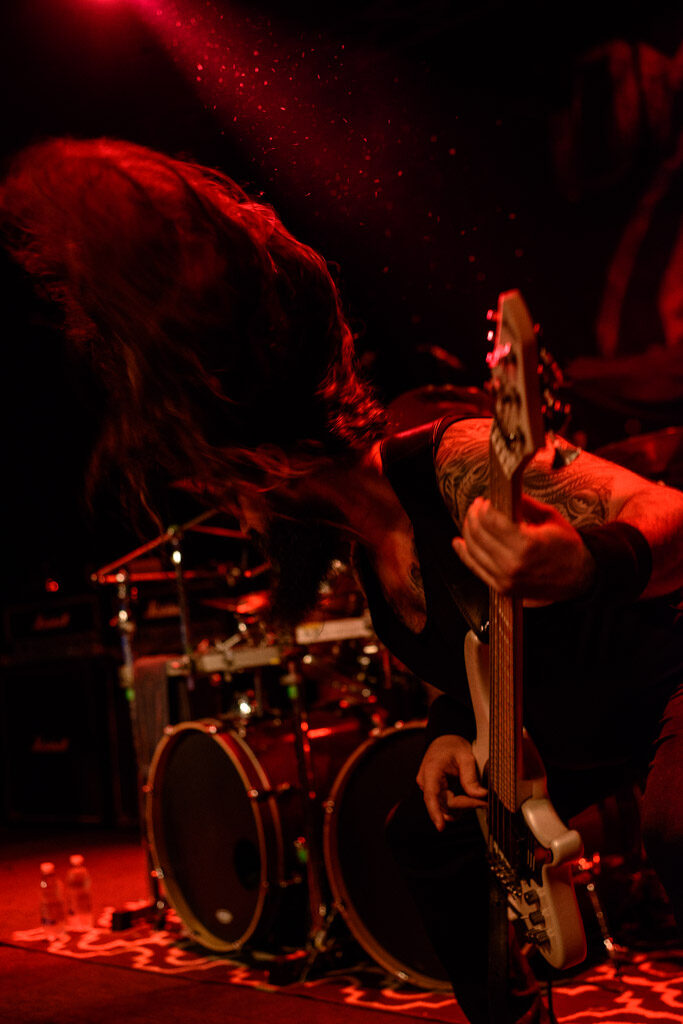 OMOPHAGIA is a Swiss death metal band formed in 2006 which has released four albums so far. The current one "Rebirth in Black" was promoted last night and the band definitely gave an excellent performance in a totally packed venue. Their lyrical themes evolve around: gore (early); downfall of society (later) and they successfully transfer those themes through music and the overall atmosphere.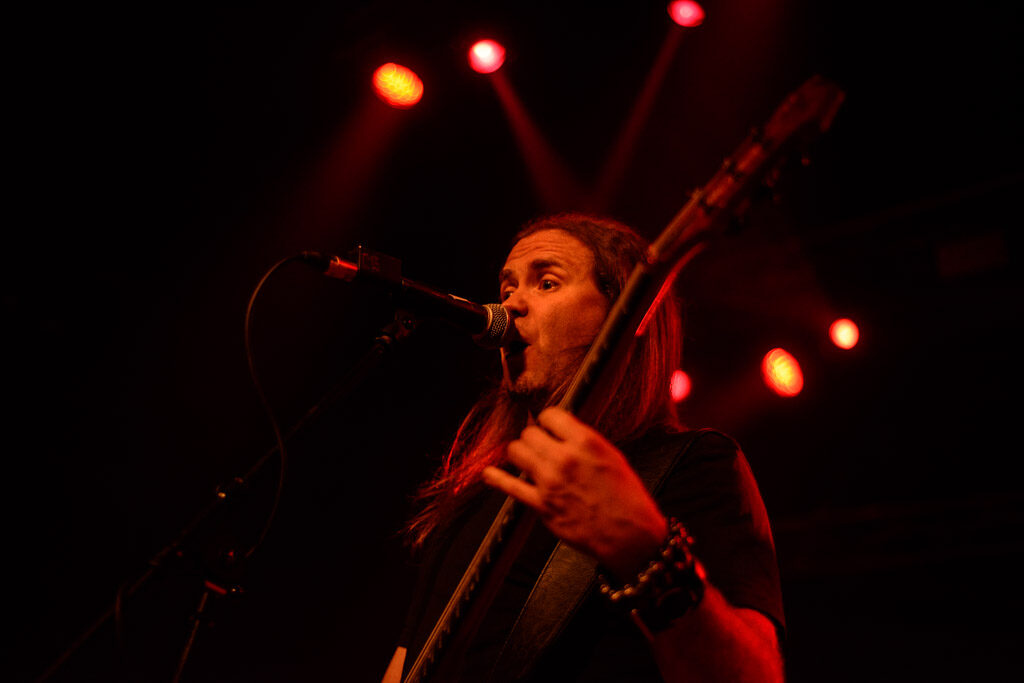 NILE was founded in 1993 in South Carolina by the legendary Karl Sanders. The band's genre is brutal/technical death metal, but the band itself categorizes its music as "Ithyphallic Metal", in reference to its epic Egyptian themes. Lyrical themes evolve around: Egyptian mythology, Middle Eastern mysticism, death, rituals and interestingly: H. P. Lovecraft. After recording their first EP their success skyrocketed and in 1995 they were already on tour with well-established Deicide and Obituary. The band has recorded nine albums so far and the newest album is to be released this year.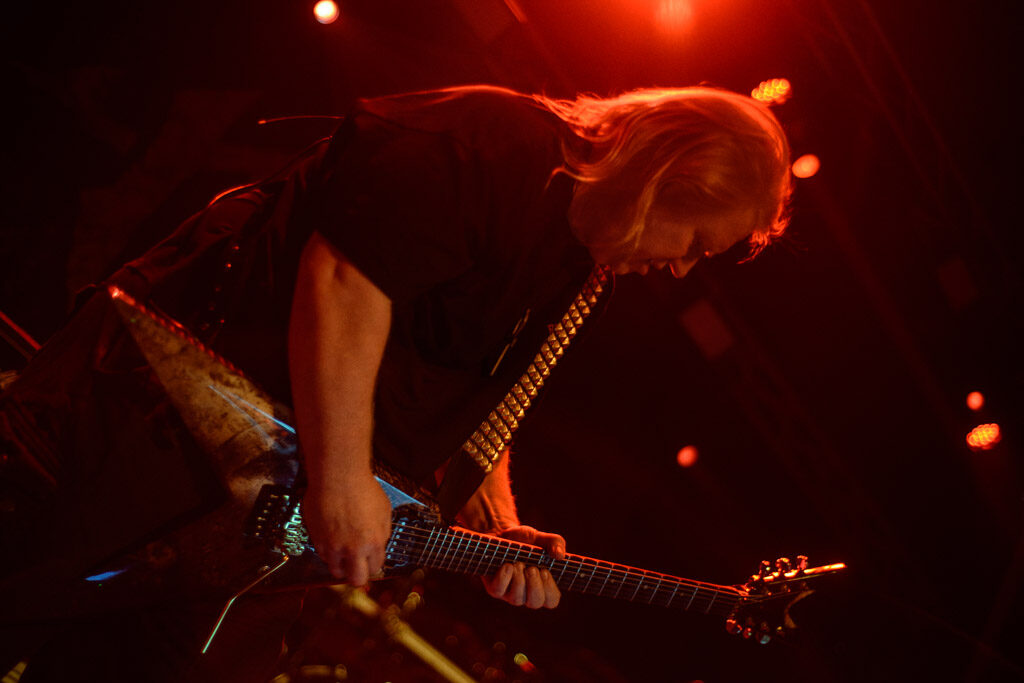 Their performance was explosive and the band very successfully transferred the mysticism and a very special energy of ancient, mystic and historic time. This was the fourth time the band arrived in Zagreb and they came after 15 years of absence. Occasion was Vile Nilotic Rites Europe Tour 2023, as they are promoting the album of the same name. The metal champions are celebrating their 30th anniversary this year and they have proven their reputation of uncompromised, mystical and brutal metal band that always delivers a must-see live performance!
Gallery: