At the Sunday concert of Florence and the Machine in the Pula amphitheater, we witnessed magic in motion. I've been waiting for this concert for so long that I was over the moon excited and back.
The show opened with strong female energy and a great stage presence delivered by Dunja Ercegović's latest project called Bad Daughter. Since the last time I saw her on stage a few months ago, I must admit that she has gained confidence and the audience welcomed her in the Arena with open arms.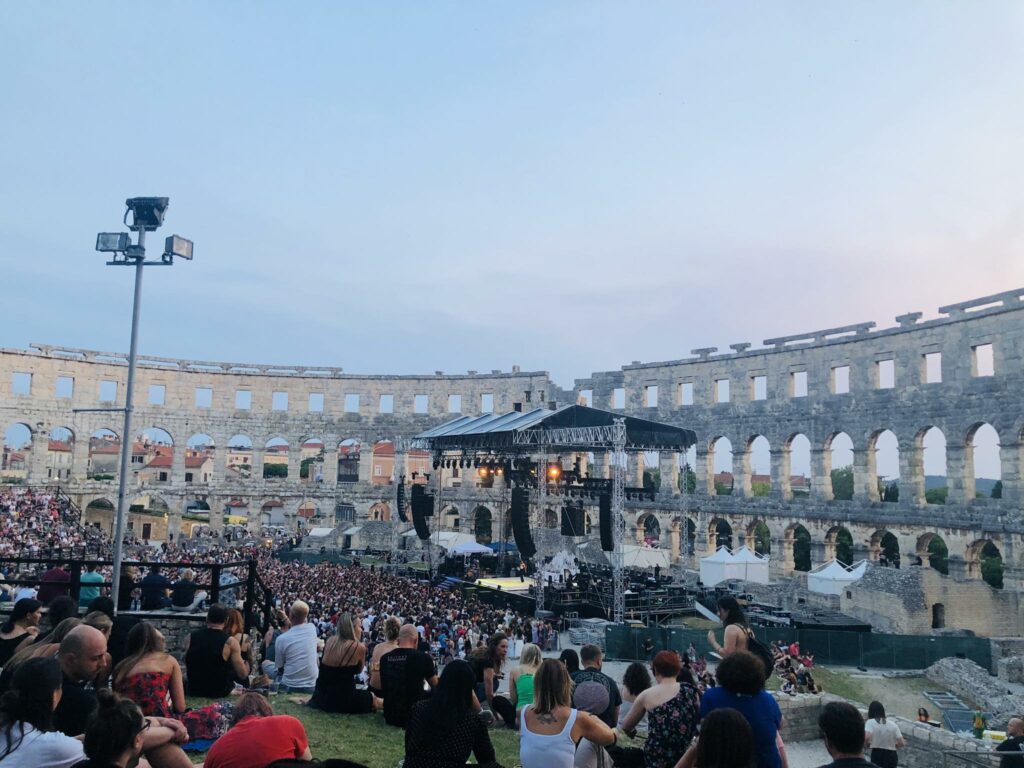 The star of the evening, Florence Welch, took the stage dressed in a dream fairy dress and immediately captured our minds with her elegance and pirouetting on the stage. She invited us to dance and started her performance with the catchy song "Heaven is here", and brought the audience to their feet with the ravishing song "King" which lit a fire in our hearts. After "Ship to Wreck" came "Free" which collided with the sunset in the background and freed us to enjoy the spectacle that continued with "Dog Days are Over". But here my goosebumps stopped and I waited for the encore, where "Never Let Me Go", "Shake it Out" and "Rabbit Heart" awaited us.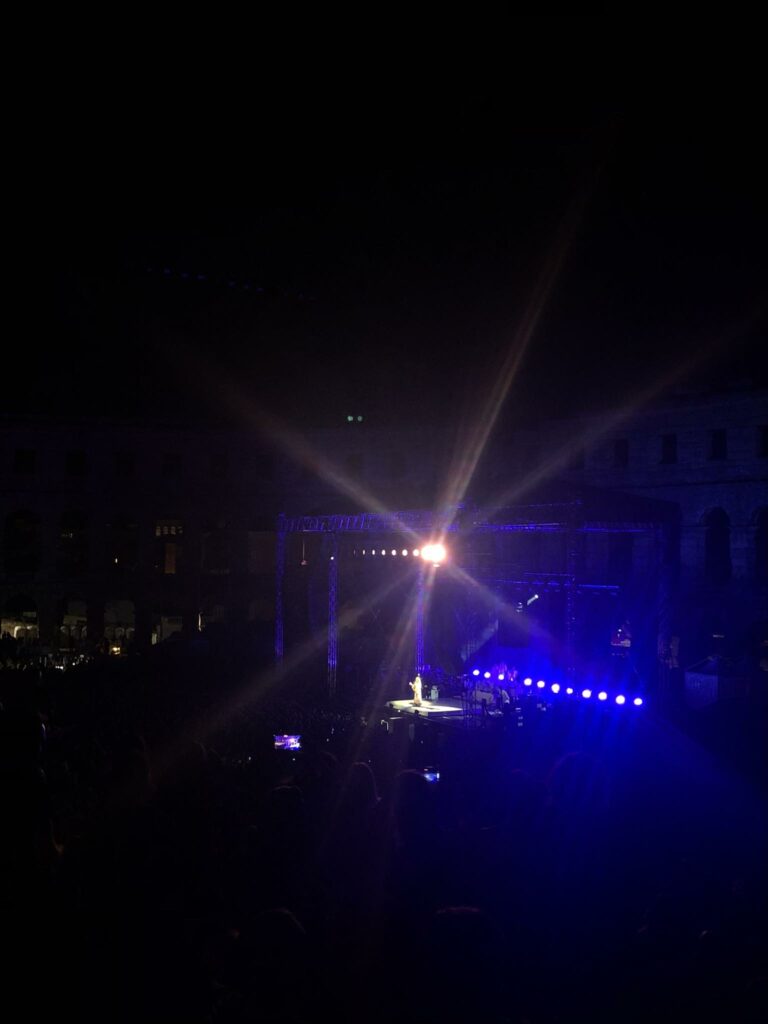 Throughout the concert I admired Florence's enthusiasm, she was jumping around barefoot although I struggled to see the details on the stage from the lawn above, I believe the experience in the front of the stage was one-of-a-kind.