BLEED FROM WITHIN, a Scottish heavy metal band opened the evening. The band has released six studio albums and three EPs, with their latest Shrine released on 3 June 202, with a single "Levitate" which especially stands out. The band gave an excellent gig with a special highlight, the magnificent "The End Of All We Know", the majority of fans were dying to hear!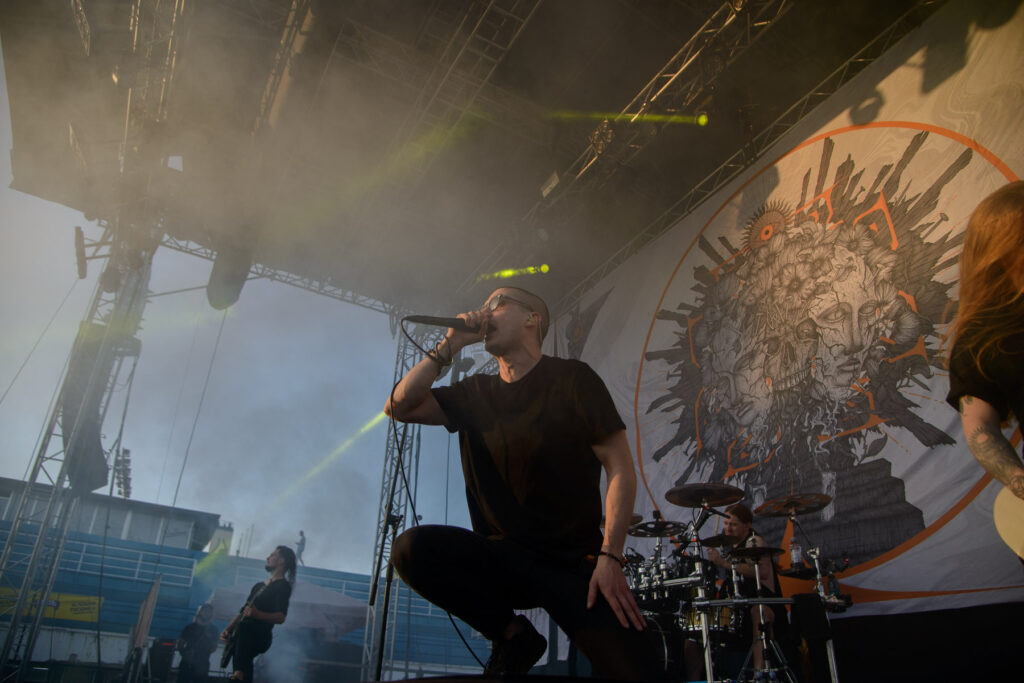 AMON AMARTH have returned to Croatia seven years after the last concert in Zagreb as part of a big world tour accompanying the current album "The Great Heathen Army". The newest album was recorded in collaboration with studio mastermind Andy Sneap and represents another big step forward for a band undergoing an evolutionary overhaul, both lyrically and musically. The collection of nine new songs by many sums up the essence of this extraordinary band, while some of the major media have declared it their darkest and most brutal release to date.
Luckily, the band, which has been proclaimed as one of the fastest growing bands on the global metal scene performed at a much larger venue than last time and prepared a perfect open-air treat for their fans. The production, sound and overall Viking stage setup was fascinating and in line with our expectations.
The setlist includes songs equally picked from their very rich opus of 9 albums. The concert opened very explosively with "Guardians of Asgaard" and instantly created chaos and ecstasy among the fans. It's close to impossible picking the highlights of the concert, but performances of "Death in Fire" and "First Kill" compete for the title. Of course, other perfect moments were also experiencing hearing and moshing to: "War of the Gods", "Deceiver of the Gods", "Destroyer of the Universe", "The Way of Vikings" and "Raise Your Horns". Of course the most fun moment of the concert was inevitable: rowing of the audience at the request from Johan Hegg.
I usually don't have complaints but I was saddened that neither of two of my most favorite songs wasn't played: "Where Silent Gods Stand Guard" and "Thousand Years of Oppression". I do understand die-hard fans can never be fully satisfied as they always want at least just one more song, but sadly this time I didn't have a chance to hear either of those true masterpieces. Maybe it's just me, but those two songs carry so much power and weight and were truly important in my life. But then again, so were many other Amon Amarth songs. I believe that's the secret of their rapid and huge success: their songs carry incredible power and strength and empower us to the point that those songs make life bearable! There is no greater accomplishment in life or in art.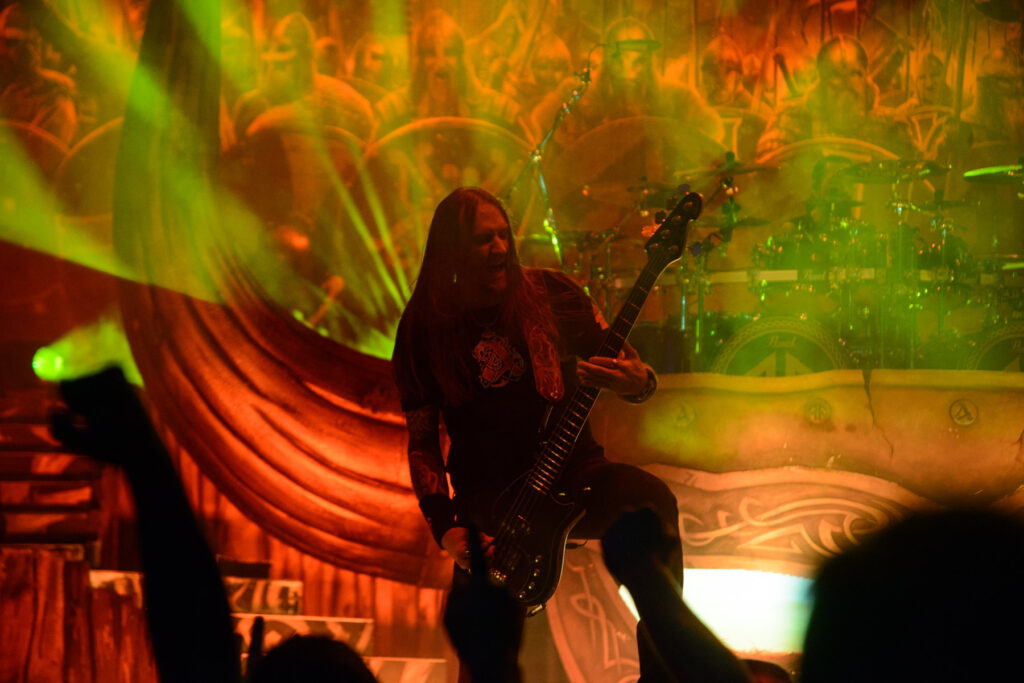 "Twilight of the Thunder God" was a perfect sum up of this incredible experience and the last song of the evening that seemed to come to an end way too soon. The duration of the concert was perfect as the band played 17 songs, but when you truly love the band and your favorite band gives its all on stage- time just runs by in a flash. I feel like I didn't feel that effect for years! The concert and the ecstatic audience that gave fiery feedback throughout the concert were perfect and we had so much fun that all of our worries and problems instantly disappeared from our minds. And those are some great accomplishments I haven't felt for a very long time!
Overall, the concert was incredible, more fun and memorable than the last one. Or maybe the post corona effect made us appreciate every second of such perfect metal treats. Maybe we are indeed having more fun and appreciate concerts and bands more than ever. Amon Amarth have proven themselves numerous times and quickly became one of the bands with incredible and theatrical live concerts you shouldn't miss! They offer unique sound that combines the best of several epic genres of metal which becomes explosive and incredible live as their warrior anthems always hit all the right spots and bring out the best imaginable feedback from the audience.
Gallery: