DAY 1 (31.7.) – Why the hell could this be better than Tolmin?
There are many pros and cons for the new location, as we didn't quite know beforehand what exactly VELENJE has to offer. Main shortcoming of the new location is that it will never be the beautiful location near river Soča and endless enjoyment with blow-up pink flamingos and unicorns.
But, let's emphasize the fact that we all came for the metal festival and the bands. Usually, I want to see as many bands as possible and usually I don't have time for swimming, so I wasn't highly bothered by the fact that there will be no swimming during the festival. Lake Velenje offered a beautiful view for everybody to enjoy and the beach was a nice place to enjoy.
Other shortcoming is the very bad placement of stages, as I feel genuinely sorry for everybody that bought the VIP tickets with access to VIP area building. Its been disastrous at times, as the sound from Fusion stage would mix with the sound from the main stage and the whole experience was ruined for the very few listeners that stayed at the VIP area building.
On the other side, signing sessions were arranged this year (which wasn't the case last year) which means a lot to the fans. That's a huge advantage and the tradition will hopefully carry on!
Another advantage are clean and very good facilities (toilets and showers in the VIP camp) and closeness of the stores and restaurants.
Hail to the Hordes!
The festival was officially opened at Beach Stage set out for New Forces by ANAKIM, which was followed by impressive and fresh new forces from the new, talented bands that fought their way to the MetalDays. Four days before the start of the festival, Beach Stage served as an Early Arrival partying area which hosted a few bands each night.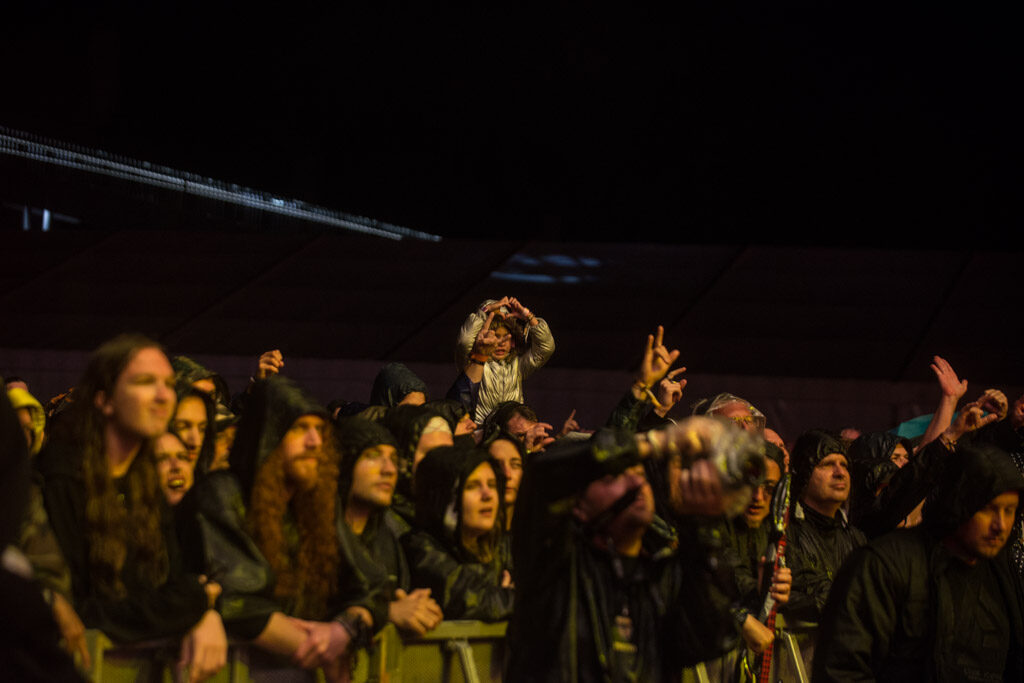 Absolute domination on the first day was established by KREATOR which gave a fired up and explosive show filled with spectacular pyrotechnics and excellent stage presentation! Performances of their magnificent musical masterpieces were stunning live! The absolute peak of the concert was the performance of "Satan Is Real" which left no one indifferent!
The set list was comprehensive and perfect and I'm amazed by the timing and number of minutes set out for most bands. I mostly felt each band had enough time to present its opus fully. Only for the most favorite ones- I couldn't get enough (of course), but overall: I believe the lineup was balanced and set very well. Of course, there were some instances at which I felt a bend deserved a better timing, but no one can be fully objective when we discuss the bands we love and what we believe they deserve.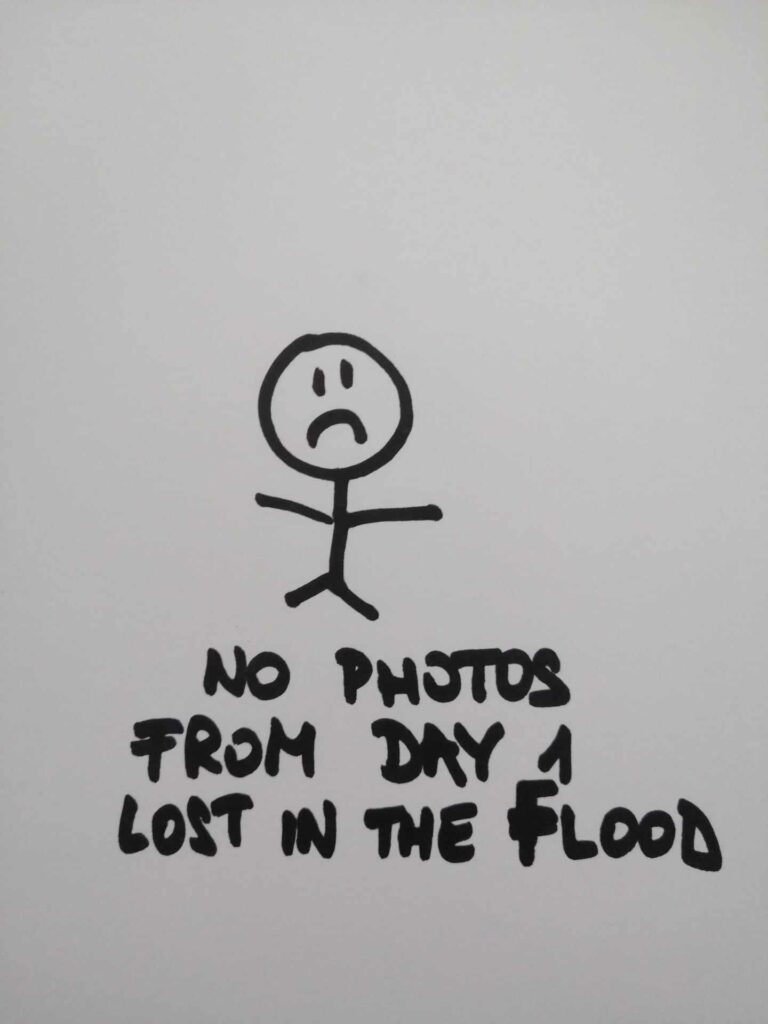 Kreator shared the same stage with BIOHAZARD, THUNDERMOTHER, WOLFHEART, VENUS 5, CARCASS and SECRET SPHERE. All bends gave their best, but my personal favorites were: BIOHAZARD WOLFHEART and CARCASS. Although I decided I will not be subjective, it becomes impossible when writing a report from the festival which includes numerous bands from almost all genres. All the bands were very well balanced in a lineup, but inevitably some stood out.
BIOHAZARD and CARCASS absolutely crushed and burned and proved once again time is a matter of no relevance for them, as they have aged as perfect vine and even become better with every year passing by.
WOLFHEART had a perfect gig, unfortunately a bit too early (4 PM), but that didn't stop the fans from gathering in pretty large numbers. Wolfheart is one of the fastest rising bands in the international melodic death metal scene, which managed to establish their own unique style of icy cold northern atmosphere with tales of battle and triumph. Their specialty is that their pure melodic parts are very touching and memorable and the melodic death parts are empowering and uplifting. Even when they sing about the saddest experiences, they manage to take a listener to another state of mind- to a state of strength and courage to fight. Power of the band lies in their powerful lyrical and musical expression, as they managed to help many, including me, to survive the endless void of solitarily during the corona isolation. A band you should definitely follow!!
Main stage B featured: NAPALM DEATH, EQUILIBRIUM, TERROR, CRO-MAGS, NOCTEM and NERVOSA.
It's unfair to single out specific ones, but I was personally amazed by NOCTEM performance which also played at an unfortunate hour (3:15 PM), but the crowd filled up slowly up to the right amount!
NAPALM DEATH is a legendary English grindcore band formed 42 years ago and they have proved their strength after all these years. I remember their concert from the beginning of the nineties and it was an indescribable experience, which remained carved in stone as one of the best concerts in history- as the atmosphere was completely insane with all the stage diving, skyrocketing from the speakers, crowd surfing and all other acrobatic endeavors! The atmosphere was somewhat different as the crowd and times changed, but the explosiveness and the energy from the band remained the same!
DAY 2 (1.8.) I Want Out!!
Main stage A featured: BULLET FOR MY VALENTINE, HELLOWEEN, TESSERACT, VENOM INC, THE RAVEN AGE, DEAR MOTHER and WHEN PLAGUES COLLIDE.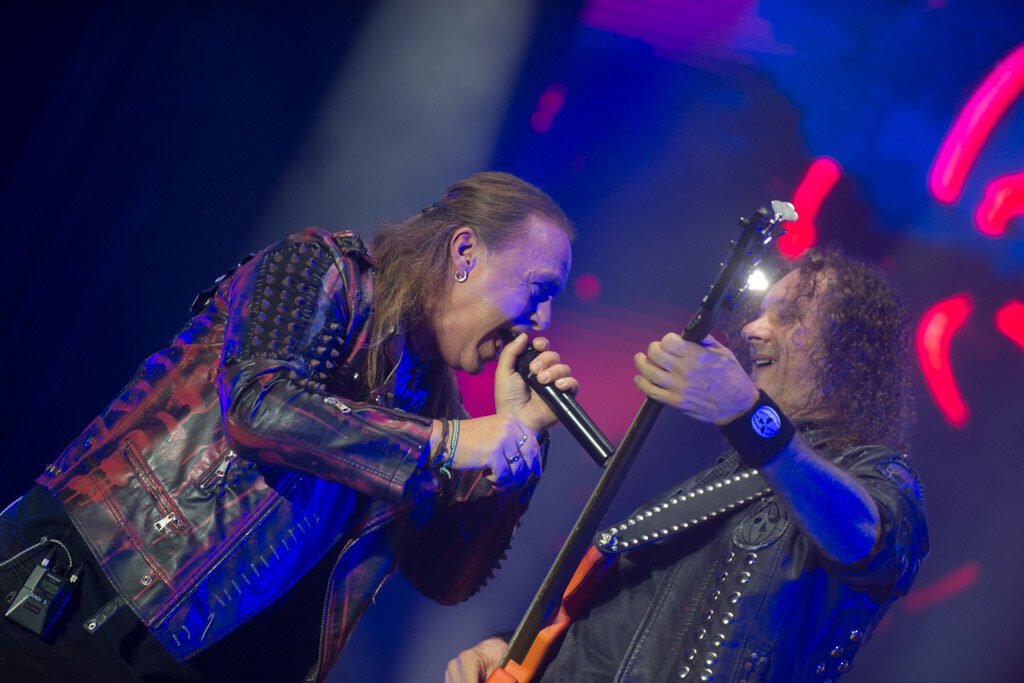 HELLOWEEN proved that they are the band which deserves only the biggest stages and they dominate it with masterful perfection! They hold many hits, but "I Want Out" was the one during which all hell broke loose. Although it was raining, the crowd fired up and provided fiery feedback. It was pure pleasure to experience the magic Helloween manages to create every time!
BULLET FOR MY VALENTINE had a great performance! To prove I wasn't biased when choosing the bands, I wanna see, I'll admit that Bullet For My Valentine are not my cup of tea, but they managed to get under my skin, as "Tears Don't Fall" is indeed a highly contagious song that manages to find its way to get stuck in your head. So, both concerts were great and a real refreshment.
VENOM INC has the message for their fans- stating: "There's Only Black". After this concert, I believe the band felt exactly what the audience felt: There's Only VENOM INC! Even if this is not your favorite genre, you will feel the chills all over your body and be thrilled after the concert of these legends, as they do deserve all respect as one of the most influential forces we saw during this festival!
Announced for the Main stage B were: KADAVAR, MARDUK, I AM MORBID, WUCAN, SPIRIT MOTHER and DETHRONE THE CORRUPTED. I Am Morbid unfortunately has been cancelled.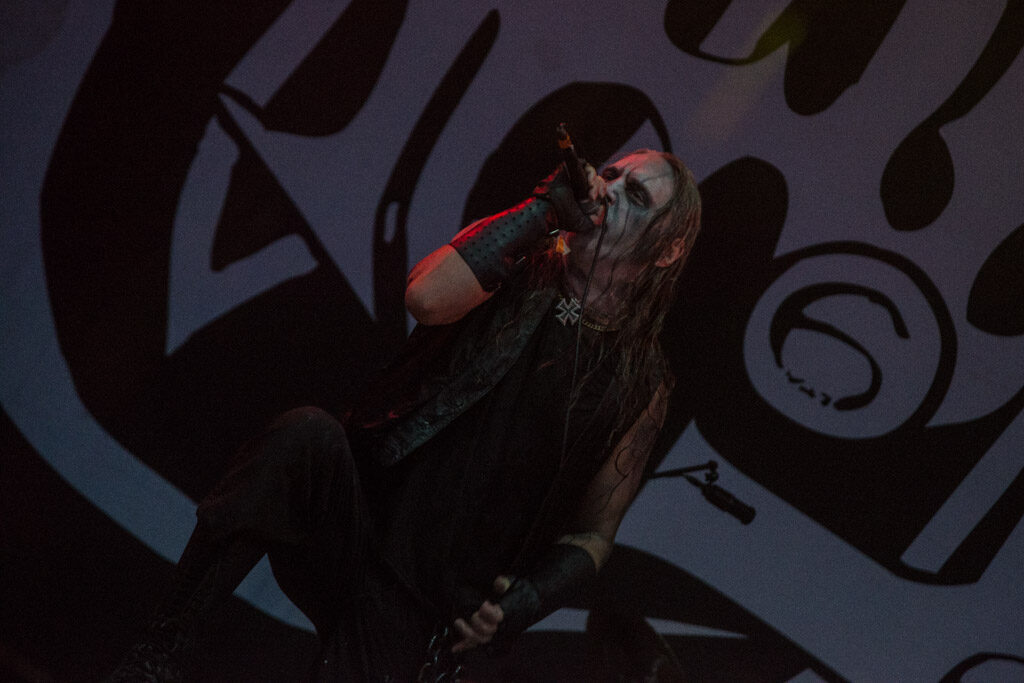 MARDUK once again proved that they are the inevitable institution and the biggest mistake you can make is to miss some of their shows. The absolute peak of the concert for me was "The Blond Beast" which is always presented masterfully and causes chills of pleasure!!
Apart from classical themes that revolve around Satanism, anti-Christianity, blasphemy, death, the band also sings about Third Reich history, and World War II. And that's you come to realize we don't need "Satan to return", as Satan is alive and acting though many men who committed war and other bestial crimes. Their name is derived from the Babylonian king of the gods, Marduk: considered powerful, both good and evil, just as he can help humanity, he can also destroy people. That's what their musical opus represents: a chance to explore the horrors humans are capable of and what that means in your life, will you choose the side of good or bad? Only conclusion I've come to was: that I will remain a good and kind person, although that's the hardest path in life.
KADAVAR is a German rock band from Berlin, founded in 2010. Kadavar use "hard-panning" production techniques (guitar tracks on the left channel, bass on the right, drums on the inside right and vocals in the middle) to accurately reproduce the sound of their live performances. Their style has been categorized to have a "riffed psych rock and doom-like sound" with various influences. Their performance offered something fresh and genuine, which is extraordinary for the genre that hasn't seen "fresh" for a while!