METAL HeART beats in Velenje!
DAY 4 (3.8.) – Stronger than the storm

Foreseen bands for Main stage A were: KILLSWITCH ENGAGE, OBITUARY, DESTRUCTION, SKYEYE – X, GRAPHIC NATURE, COBRA THE IMPALER, HIPPPOTRAKTOR. The bands gave their best and had great performances, but following all of them was somewhat hard, as the heavy rain started to get serious, so some of us had to run to check the tents and my health condition worsened (which ultimately led me to the emergency room). Diehard fans endured the rain and nothing could waver their determination to stand strong though all weather conditions. Those metalheads that stood their ground in front of the stage and proved they are stronger than the storm- deserve all the praise! They didn't worry about the consequences, the possibility of catching a cold or serious amount of mud, all they cared about was the music, supporting the bands and having fun no matter what, under all states and conditions!

The crowd at the festival was seriously the best- as it was easy getting to know "new" people and making friends was easier than ever. That's why we love festivals with long established tradition: you can always meet dear faces and meet new friends, as we did the first day; meeting metalheads that came all the way from Costa Rica and Mexico! Hopefully, the festival will continue to raise interest worldwide, not just in Europe!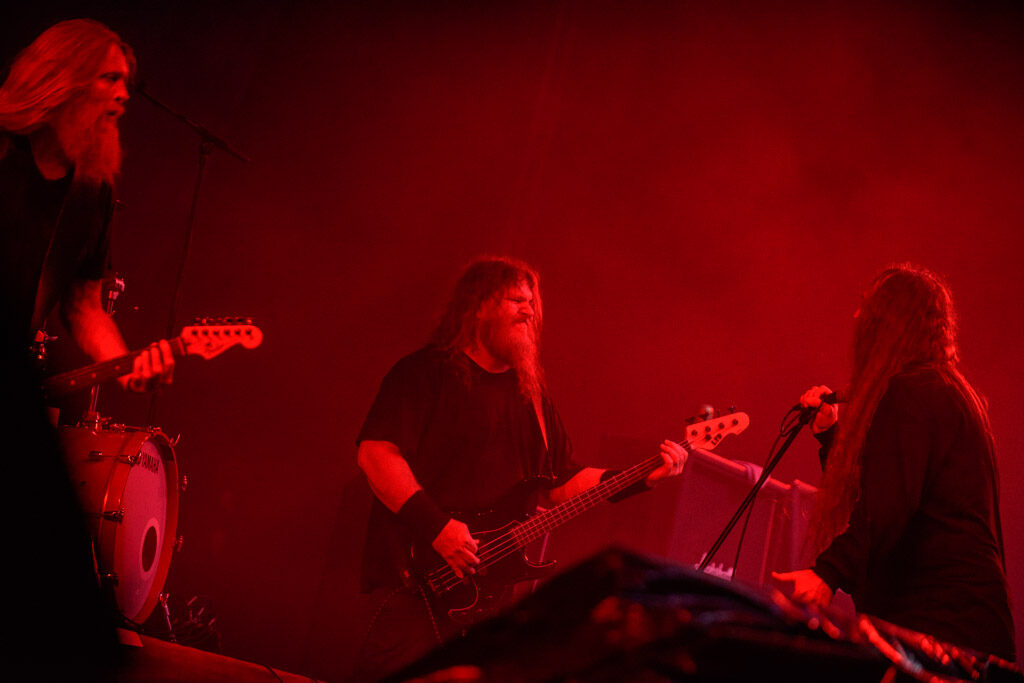 OBITUARY was one of the bands we most eagerly awaited! Obituary was formed 39 years ago and are considered as one of the fundamental bands in the development of death metal music and are one of the most successful death metal bands of all time. Instead of listing an endless list of bands they have influenced, I will just conclude that the band hasn't lost its edge, they sound as aggressive and explosive as we remember them from some past occasions. The concert was- simply put: magnificent and the pleasure of seeing the legends was all ours!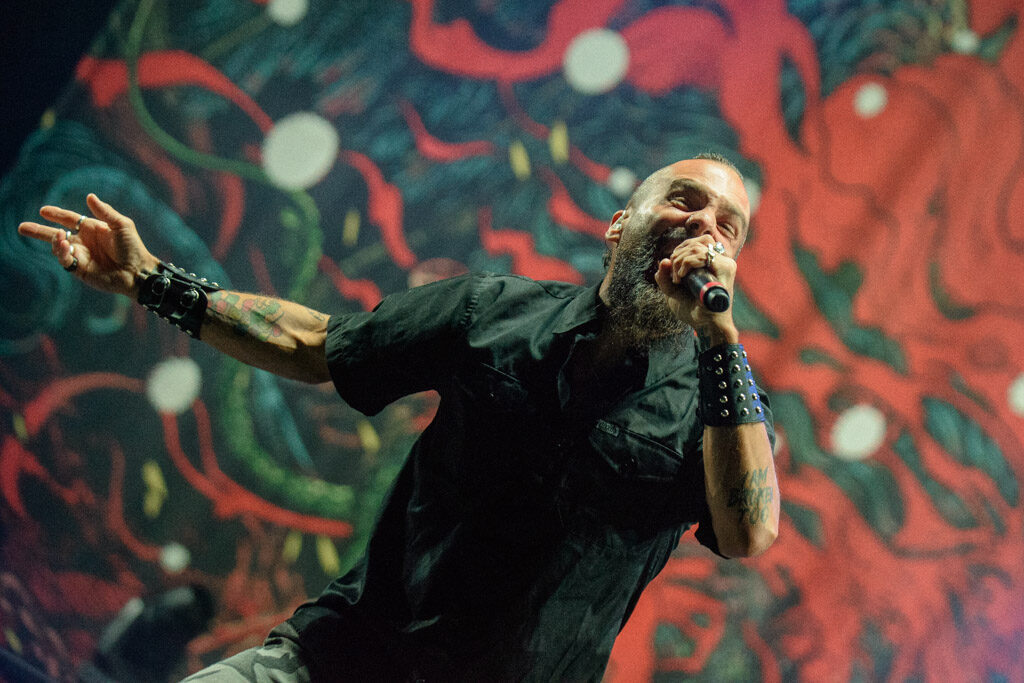 KILLSWITCH ENGAGE especially stood out with their special skills of engaging the audience in singalongs and the concert was truly explosive! Immediately after taking the stage, Killswitch Engage proved why they are considered as one of top bands you must see live, as they performed with all the passion and energy they've been bringing for the last twenty-plus years. The setlist was comprehensive and satisfactory and I believe no one had any regrets as they have included all of the songs we wanted to hear live. The fans gave beautiful and heart-warming feedback, taking into consideration it was heavily raining most of the time! Of course, the heavy rain caused fewer people in the crowd but that didn't influence our experience of the concert we wouldn't miss for the world.
"If a poem hasn't ripped apart your soul; you haven't experienced poetry."*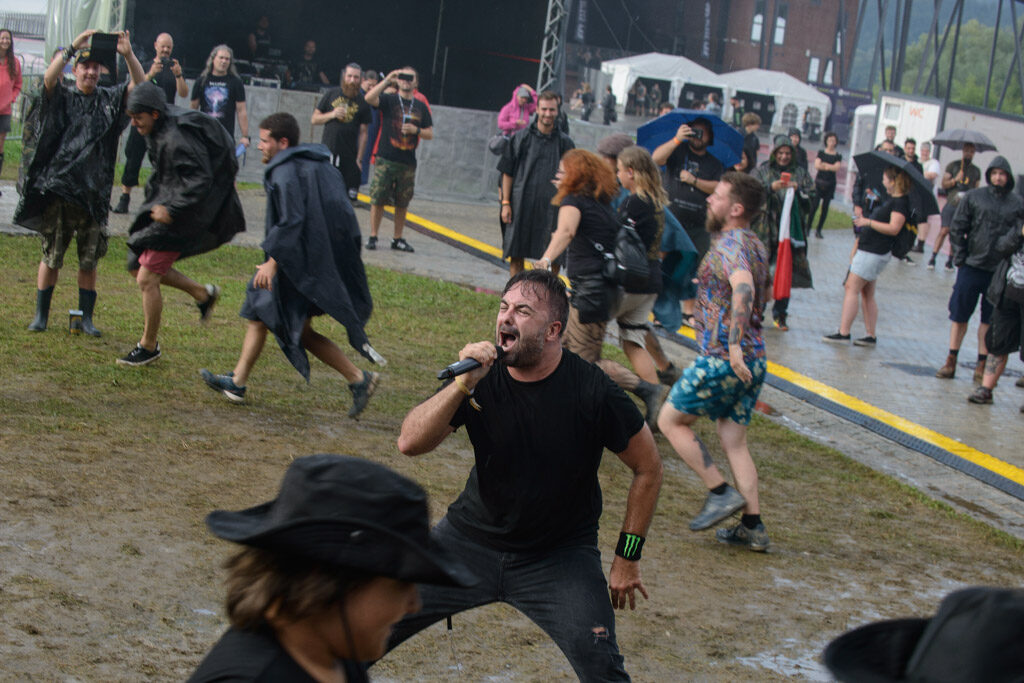 Foreseen bands for Main stage B were: SÓLSTAFIR, KEEP OF KALESSIN, ARCHSPIRE, COLD SNAP, HEI'AN X and STENGAH. Unfortunately, there were some cancellations because the Main stage B was closed due to severe weather conditions and mud, but luckily: Sólstafir was moved to a stage under the tent- Fusion Stage, so the concert took place.
Sun came out just in time for the COLD SNAP concert and we couldn't be happier to see a concert partially without the rain. Cold Snap completely tore down the barriers between the audience and the band, as the singer Jan Kerekeš went down to the audience to become the centre of a circle pit and continue a sing from the first row together with the crowd. Circle pit was hilarious as the ground was covered in mud, so it took serious efforts not to fall face down to mud!
Two songs tore my heart apart ("Witness Of Your Sickness"; "Black Diamond") and I couldn't stop the tears and at that instance- I finally understood the complete power of genuine expression only experienced/mature artists have. I love other songs also, but interpretation of those two struck me; hard. Anyone can sing or interpret a song, but only a few have the power to transfer the genuine strong emotion behind the music and lyrics and even fewer have the power to get under your skin and make you incorporate their interpretation into your own emotional and psychological life and growth. The singer Jan possesses the aforementioned power to take you into the darkest parts of closets full of skeletons, you should deal with before they overwhelm you. He paints a complete picture of devastating sadness after the loss of love and expresses things most people are not able to admit or express even after several years after the trauma occurred. That leads us to the most important message of all: fight your inner monsters so they don't win and take over control of your life!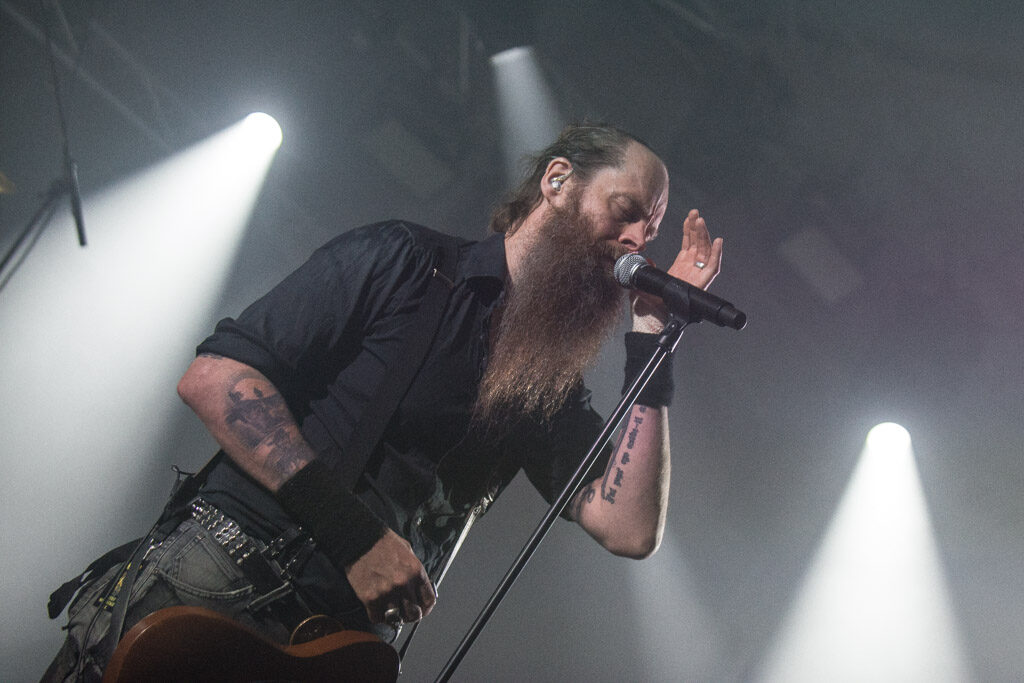 SÓLSTAFIR presented themselves as a band that left me speechless! SÓLSTAFIR is poetry in motion and sound! I cannot find any appropriate or more beautiful words to describe the beauty of their concert.

They create music you don't have to fully understand, you must feel it– and that is enough. Just watch the video for "Fjara" and you will experience the phenomena Sólstafir represents. You don't have to understand a single word, but you will feel the essence of the music and the story they build throughout all your senses as you feel chills all over your body!

Sólstafir (Icelandic for: "radiating sunbeams") is an Icelandic post-metal band formed in 1995, once again proving Iceland is a place like no other on this Earth, as many highly original bands come from Iceland, creating music that sound like it's out of this world. Originally a black metal band, they transitioned to a post-metal-influenced style on their second album.

Sólstafirs concert was a special kind of miracle, as they possess the magic to make melancholy into something you embrace and find soothing and familiar. In that sense- they offer complete comfort to their listeners. To be completely honest, I entered the concert as a complete emotional wreck, due to some devastating news I just received. I wasn't cured, I exited the concert still- as an emotional wreck, but I felt a little bit better. After what you've had was completely nothing: "a little bit better" is huge! Thank you Sólstafir for that, there are people deeply moved and motivated by your music which makes a huge difference in this world!
During the night all hell broke loose, and we had to leave our tent in the middle of the night, as it was flooded due to heavy rain. During the restless night majority didn't have any clue that a real shitstorm is yet to commence, as all we could think about were the bands we love and wanted to see the following day.
DAY 5 (4.8.) – METAL HeART beats in Velenje!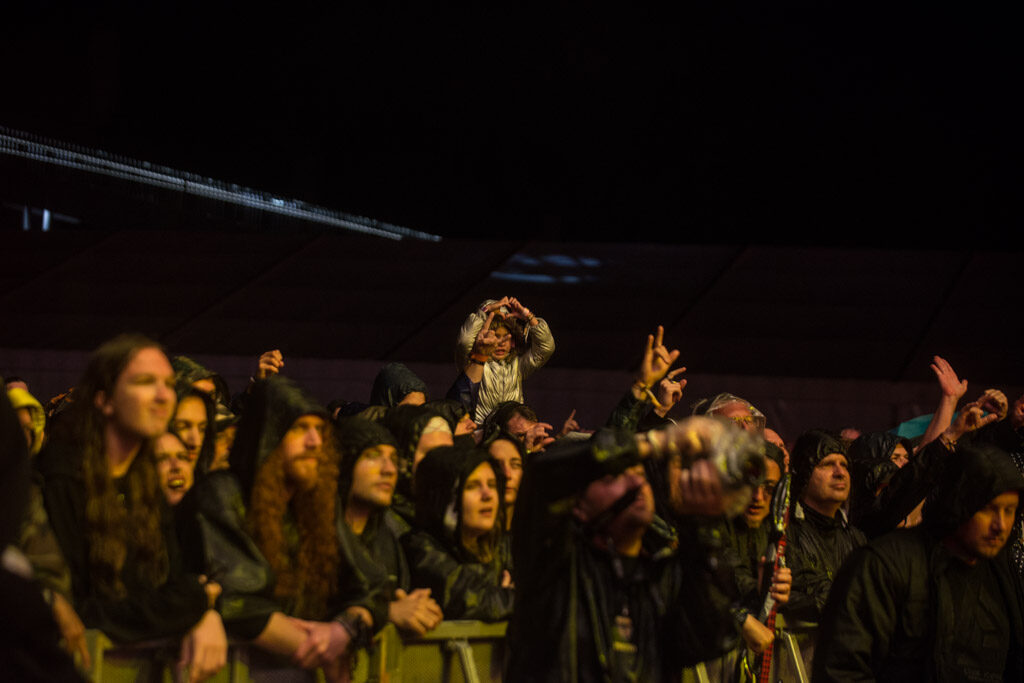 Velenje proved they indeed have a METAL HeART as on Thursday they offered 500 free tickets to all Wacken visitors who were not able to enter Wacken due to extreme weather conditions. Also, all wheelchair users were granted free access to VIP building due to severe weather conditions!

On Friday that HeART grew to the size of a whole town, as all forces were gathered to help all MetalDays visitors. A state of emergency has been declared due to heavy rain and flooding, so the last day of the festival was cancelled. Accommodation and shuttles to Rdeca Dvorana have been immediately organised, as well as free accommodation at hotel Paka. Staff, organisers and volunteers at the festival gave their all to quickly resolve all issues and help everyone and I was amazed how quickly locals came to help and offered to metalheads their homes for a sleep over or other necessities!

Our tent was also flooded, and I was shocked to see festival visitors walking barefoot in heavy rain bringing only few things they could carry in their arms. It was a chaotic, impossible and hectic situation, so it was very comforting knowing that everyone was taken care of- as the crisis response came immediately! Accommodation in the hall (Rdeca Dvorana) included free food, dry clothes, towels, and everything else needed!

There is no doubt, we learned that Velenje has the biggest METAL HeART, truly supports MetalDays and there is no further discussion for us about the appropriateness of the new location of the festival! Velenje won our hearts forever! Velenje has the biggest METAL HeART as they proved that beautiful souls who are always ready to help immediately- live there. The new location at Lake Velenje proved to be a unique and very welcoming destination for the loyal audience of MetalDays and all metalheads that are yet to discover the magical experience MetalDays offers!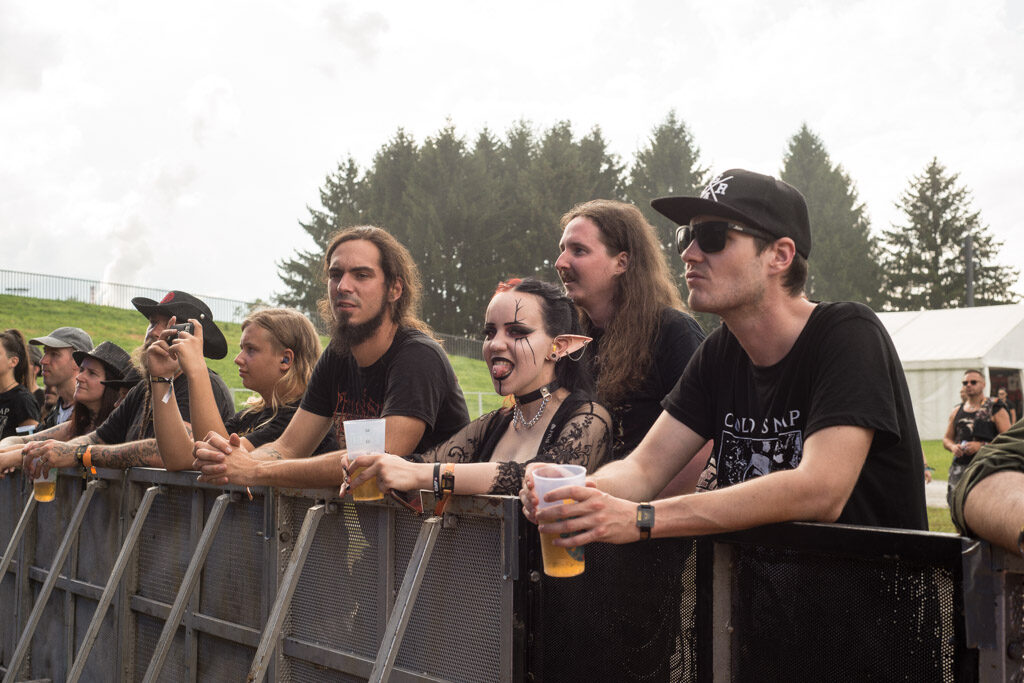 All these happenings ensured me in my prior belief that there are no better friends, crowd or audience at any event or life circumstance than metalheads. They truly understand and feel the music; have the capacity to understand, help and love like no other and mainly possess the biggest hearts you can imagine!

When someone asks me what the hell happened on MetalDays 2023, I will not remember it by shitty weather, devastation from the floods and fear for my family and friends living in Slovenia. But rather, I will remember it by the triumph of human kindness and compassion, helping hands that were offered all over the place and a warmest welcome one can only dream of!!
*quote from E.A. Poe