PHANTASMAGORIA, who are celebrating their 35th anniversary this year, opened the evening with a special set usually played for Halloween. They also performed a cover from The Sisters Of Mercy: "Marian" and reminded us of a great year 2023 turned out to be as both bands came to Zagreb: The Sisters Of Mercy and The Mission. Phantasmagoria performed that song at their opening of the concert from The Mission and The Sisters Of Mercy concert us ahead us. Interestingly, the same two bands also visited Croatia in 1990, so just think about the incredible year behind and ahead us. Its good to feel gratitude we all find a bit easier after the horrific pandemic years with no events whatsoever and all other dreadful consequences of lockdown.
THE MARCH VIOLETS, British post-punk/goth rock legends came to Croatia for the first time and performed together with THE BELLWETHER SYNDICATE, a band of legends of the punk and goth scene from Los Angeles, William Faith who played in Christian Death, Shadow Project Mephisto Waltz and founded Faith + The Muse.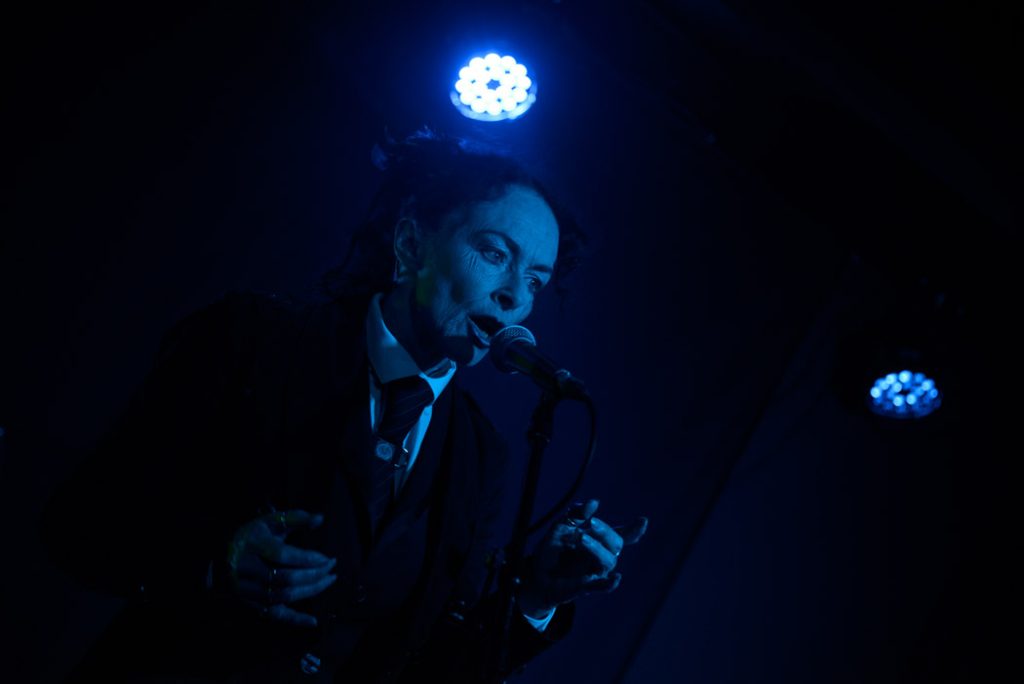 The concert offered a flashback to some happier times, times of our youth and all the tunes, songs and impressions led us instantly to a happy place of complete carefree joy. I know I sound overly positive as place and time of our youth wasn't always perfect but it takes a lot of adulting to realise real problems really do start as you get older and old.
I was greatly amazed by the worm kindness all the band members expressed. They were genuinely trilled to plat at this venue and were grateful for the audience feedback without any traces of ego trip tendencies. It could be felt that all band members perform with love and passion. It was visible throughout the performance as all concerts were a pleasant trip back in time into warmest and nicest memories, to the place of our youth when there were more concerts of this kind.  
One of the highlights from The March Violets was definitely performance of the hit "Walk into the Sun", as the song is astonishing, something you wouldn't expect from the band and the element of surprise really does the trick and makes the song very appealing and attractive, it really stands out from the rest of the repertoire.
It was a magical, cosy club concert filled with tons of positive emotion. The place filled up nicely but it was far from crowded which was a nice refreshment and made the concert a bit more enjoyable.
Gallery: