Only the scorched earth remained!
Luckily, venue upgrade happened and restored our faith in the metal community in Croatia as it was only appropriate to host the bands of this calibre in a much bigger hall than previously foreseen.
The evening was magical and full of positivity and I was especially amazed by how every single participant of the audience had a different story to tell. Never ever have I been to a concert with such great opening bands and we can't actually call them "opening", as each band had; or gained; their fans, so it was almost as if they all co-headlined the concert. Many of the fans primarily came to see Ensiferum, but some of them accidentally fell in love with Ryujin. All other stories, impressions and combinations took place that night. The atmosphere was brilliant, positive and explosive. Also, the metal community proved to be just that- supportive, inclusive and open. These kinds of concerts represent the only place I find to be the only one and the perfect one to find new friends and have the time of your life. And it happens again and again and every single time.
Hail to the band members who came to the audience to greet the fans and every single one of them was approachable and lovable! Great move and thank you for that!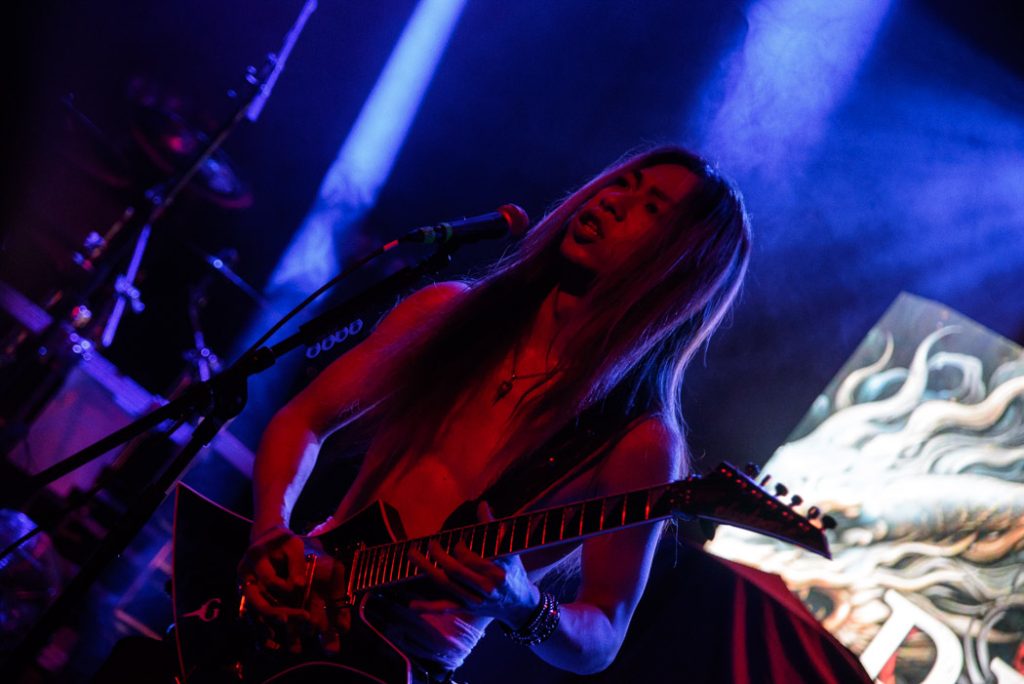 RYUJIN (Japanese: deity, sea dragon) is a band from Hokkaido, founded in 2009 under the name Suicide Heaven. Finally, we had a chance to witness another metal genre: Japanese Samurai Metal and it was pure gold! Fun, attractive and uplifting!! Ryujin plays a combination of melodic death metal, with a pinch of folk and power and, of course, seasoned with a special Japanese atmosphere. I know for sure they have gained new fans instantly as the whole crowd loved them!! It's been a pleasure seeing them for the first time in Croatia and we hope for many more occasions!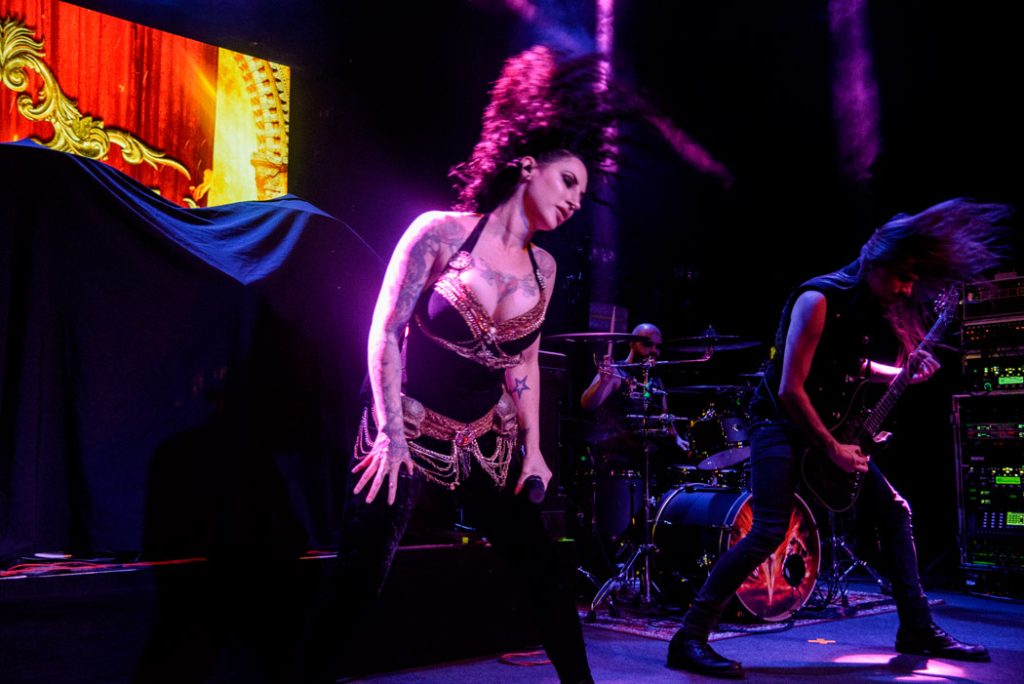 Swedish ELEINE is a Swedish dark symphonic metal band led by the singer Madeleine Liljestam, after whose nickname the band got its name. The band was created in 2014, and in its nine years of existence, they toured with many renowned bands and have released four studio albums, and the last "We Shall Remain" was presented last night. This was their second performance in Croatia and the last chance we got to see them was at MetalDays earlier this year! Representatives of PH-Pit also did an interview with the band after the concert and I must say we are amazed by the kindness and approachability of the band which possesses amazing creative energy.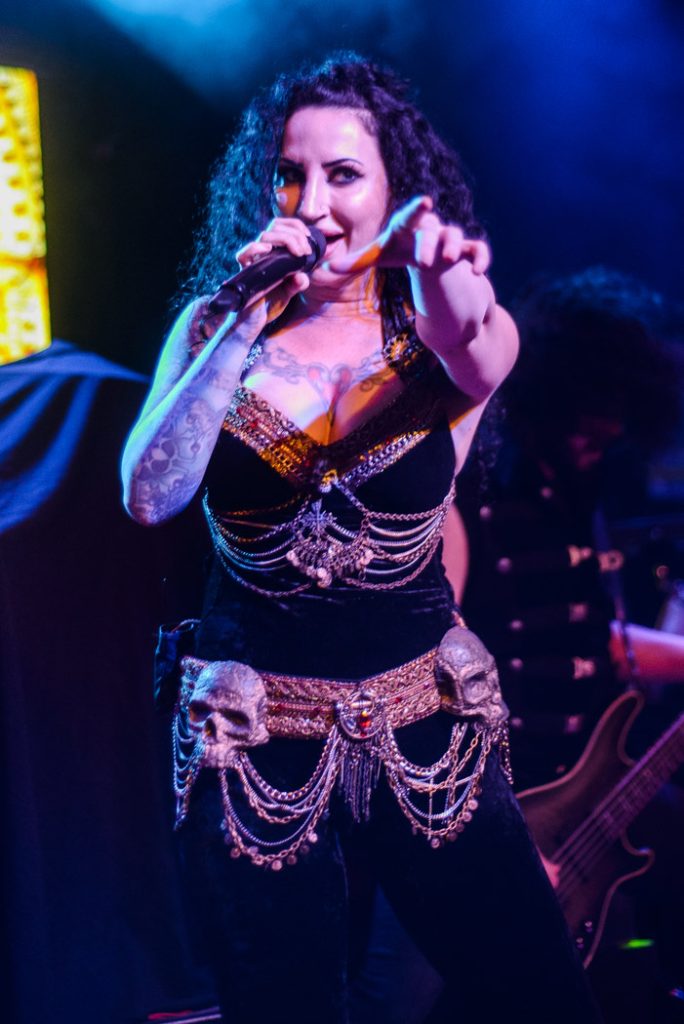 The performance was magical and enchanting as the singer Eleine possesses magic and enchanting energy which possesses the ability to convert die-hard death metal fans into their side and interest them into the genre they represent. We will not discuss and dispute the genres, as metal is metal and all metalheads represent a family of a specific, fun and crazy kind. Interestingly, the band was described as a "dark symphonic metal band", but the singer Eleine possesses the light and is, furthermore, an inspiration in light of her confession about the diagnosis she was presented proving that she moves and destroys all barriers of seemingly impossible! The concert was closed by magnificent "We Shall Remain" and "Death Incarnate" with brutal ovations from the audience!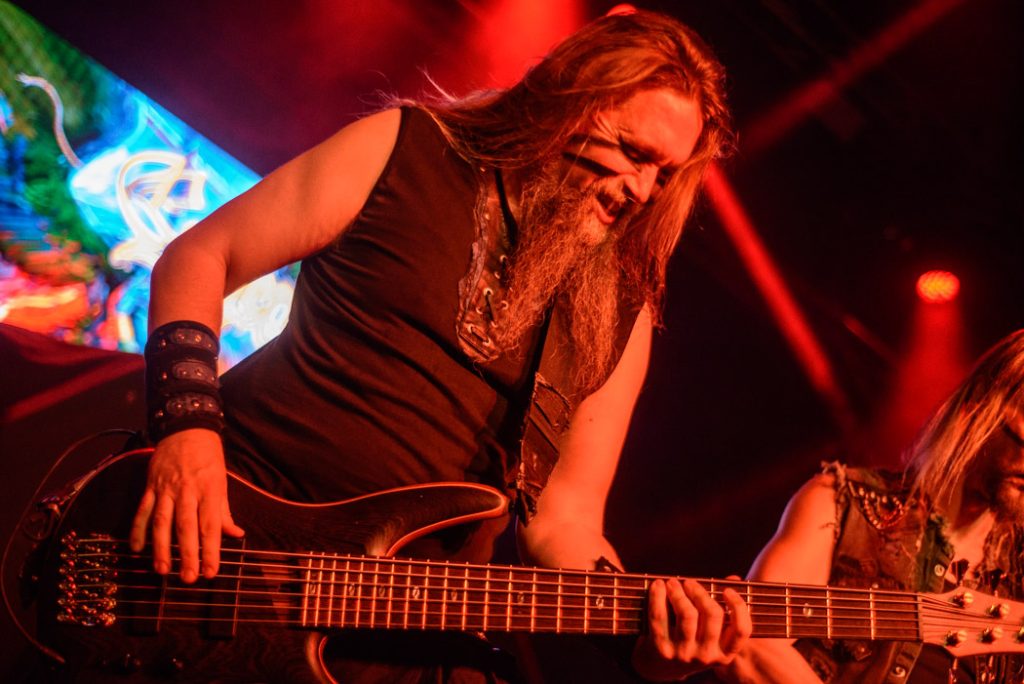 Finnish folk metal legends Ensiferum were the focal point and the band many fans primarily came to see tonight! Btw, Ensiferum (as majority of you know) is a Finnish melodic folk metal band formed in 1995 in Helsinki, and their name could be translated from Latin as "those who carry the sword". The band has released eight albums so far, and the last of them, "Thallasic" was presented last night. The band returned to Zagreb after five years and justified their reputation as a great live band with an army of loyal fans in Croatia! For me personally, the biggest highlight of the concert was the magnificent masterpiece: "In My Sword I Trust". After it the band continued mercilessly with their other battle and life anthems which led to the absolute climax at the end of the concert which ended perfectly with: "Lai Lai Hei" and "Two of the Spades".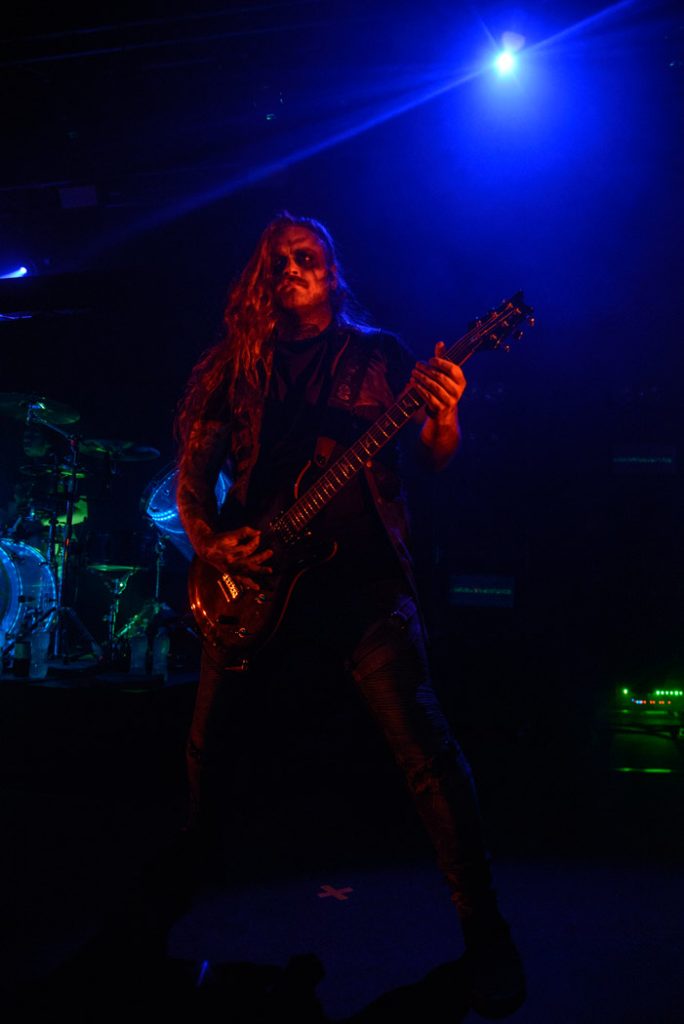 It's almost hard to believe that it's been 14 years since PAIN returned to Zagreb. Pain was founded 27 years ago in Ludvika, Sweden and its founder was the multitalented Peter Tägtgren, creating a band that combines heavy metal, electronic music and 80s techno, making it a very fun and appealing band you MUST see live at least once in your lifetime! Pain has released eight albums so far, which include hits such as "End Of The Line", "Shut Your Mouth", "Same Old Song", "Follow Me" and "Coming Home". The Zagreb audience had the opportunity to see the band live 14 years ago, making this an special and unique opportunity to experience the Pain party once again!
Pain came as part of the big European tour "I AM" and won over the audience big time! The absolute highlight for me personally was the performance of The Rolling Stones cover: "Gimme Shelter", just before the fiery encore: which mercilessly caused complete chaos and led the fans to pure ecstasy. The encore included:
"Party in My Head",
"I'm Going In" and
"Shut Your Mouth".
So, it's an understatement to say that the band "came, saw and burned", now we know the band left scourged earth grass will never grow on again. Unfortunately, I can't recall a concert in the future that can overshadow all that happened last night and I can't decide if that's a good or a bad thing?
So, Pain- without any traces of doubt won the audience, conquered and burned! Great night, great reminder a single concert mustn't be missed. Ever. Period.
Gallery: