All Saints' Day turned out to be Metal Feast Day
LOST SOCIETY, a Finnish band founded in 2010, came to promote the most current album "If The Sky Came Down" and gave a very solid performance. The band released five albums so far and have transitioned from a heavy metal band which was mainly thrash into a band that combines various styles and genres, but mainly groove metal, metalcore but also nu metal and hard rock elements. Although the lyrical preoccupation switched from songs about partying and binge drinking towards angsty and existential dread themes the band kept and perfected their live performance skills and remained a very fun and entertaining band you should see live. Of course, that is in case you are willing to explore the results of combining the above stated genres.
SÓLSTAFIR, an atmospheric post metal band from Iceland was actually founded 28 years ago and I was shocked severely by that fact, as to me the year 1995 doesn't look that far ago. Time flies by at a terrifying pace and does it mercilessly. Once again, a nice reminder that you shouldn't ever miss a chance to see a concert you're interested in or miss any opportunities to connect with others. Sólstafir was the main reason I came today and noticed many of the band's fans thinking the same.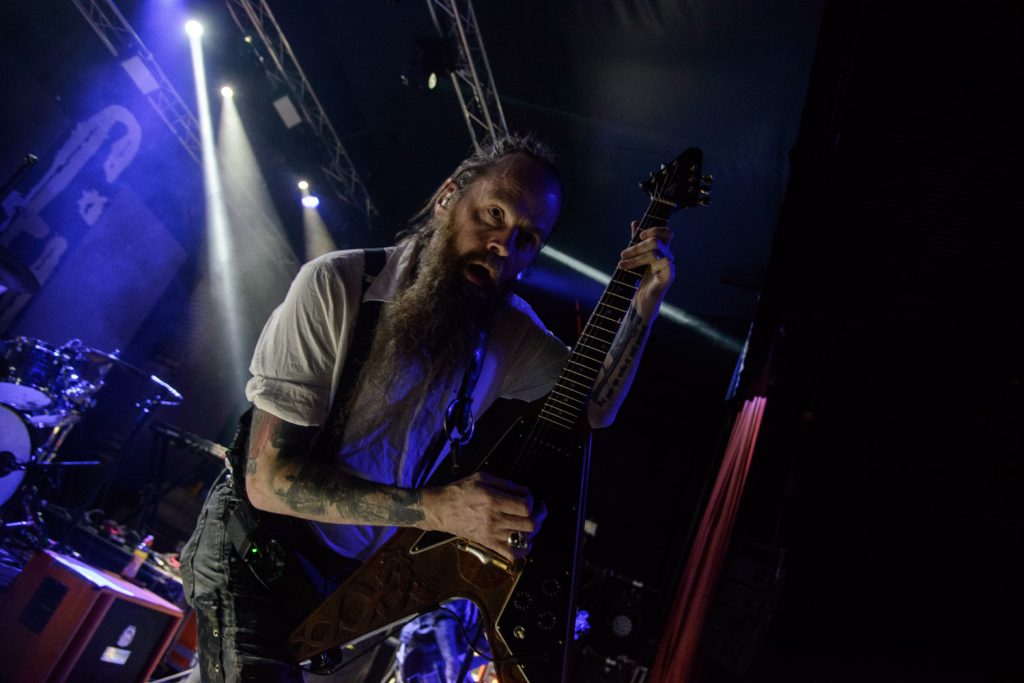 A very interesting phenomenon happened during the concert which I had never experienced before. I was somewhat too hyped and too eager to see the band, as I was thrilled to see them live earlier this year at MetalDays festival. But somehow my first experience of seeing the band live couldn't be topped and it had nothing to do with the band's performance or setlist from yesterday. The atmosphere was completely different and I couldn't get my friends to be as excited as I was, so somehow I felt my first experience of seeing the band live will remain the best for me personally, as the desire and excitement were at their peak at that moment.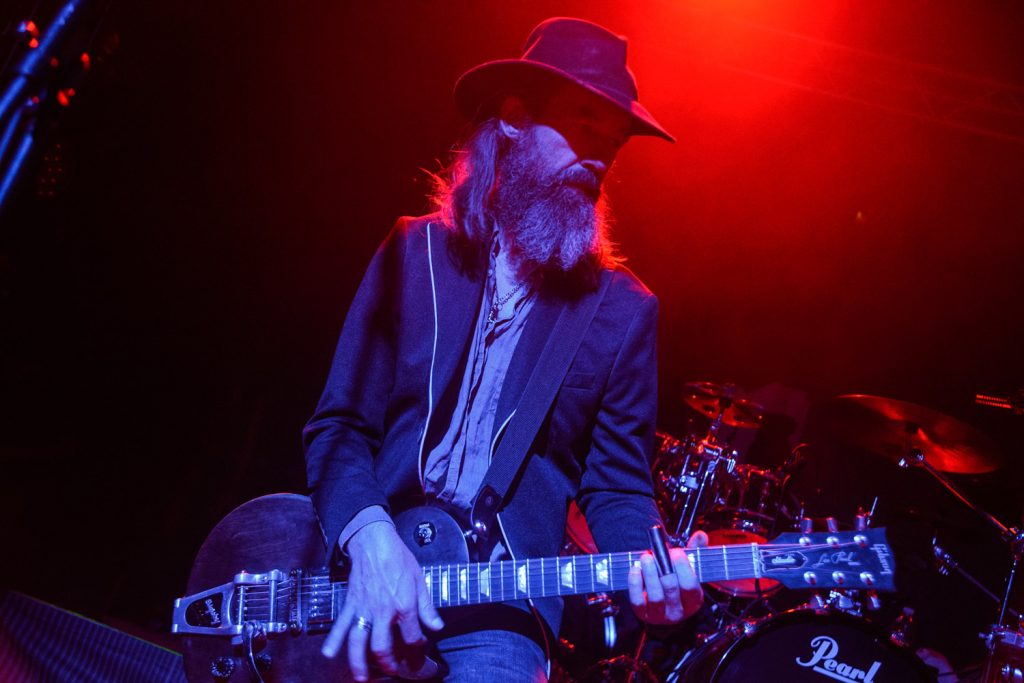 The absolute climax of the concert was of course the performance of "Fjara" which was a pure magic of cold dark atmospheric heaven. Usually, a magnificent masterpiece such as the song "Fjara" happens extremely rarely as the song represents pure perfection of all the best the genre has to offer. Above all, it possesses the magic of recruiting new fans instantly and even winning over the hearts of the people that are not into the genre at all.
Sólstafir were not only great, they were magical and offered an opportunity to become detached from all of your problems and dive into their music as you would dive into the sea and instantly forget every problem that ever existed! Pure perfection!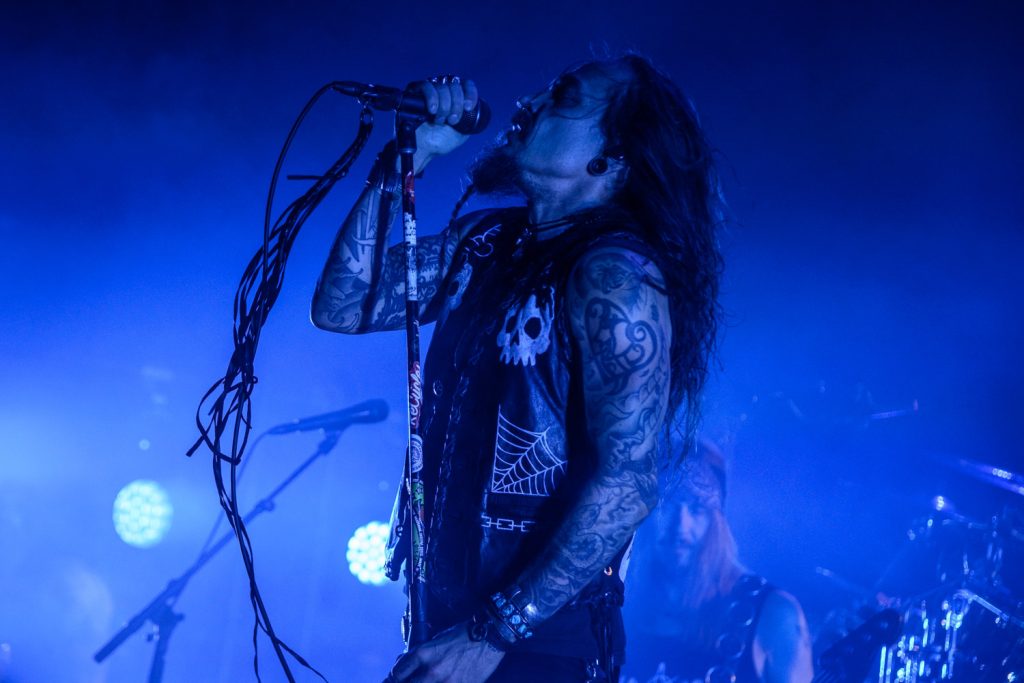 AMORPHIS, the Finnish metal legends came to Zagreb as part of the European "Halo" tour and the evening was very special as this concert was their only concert in this part of Europe, so the venue was nearly sold out and fans came from many countries especially to see Amorphis live. While Sólstafir returned to Zagreb after six years, Amorphis were here last time nine years ago.
Amorphis were formed 33 years ago in Helsinki and have released 14 albums so far. Their style initially was predominately death metal, and over the years they became known for numerous stylistic variations, among others they flirted with a more progressive and folk sound. They often use the "Kalevala", the national Finnish epic, as inspiration for their songs which makes them unique and offers an exotic and unusual mixture of sounds and elements.
I was actually won over by their performance as I wasn't a band's fan but their very unique style melts the coldest of hearts. I'm a fan of mixes of clean and death vocals and very heavy and melodic musical elements and Amorphis proved themselves to be masters of the craft of creating very appealing transfers from melodic into death and back again. Perfect! Absolute peak of the concert was the performance of the song "The Bee" with amazing feedback from the audience.
Gallery: