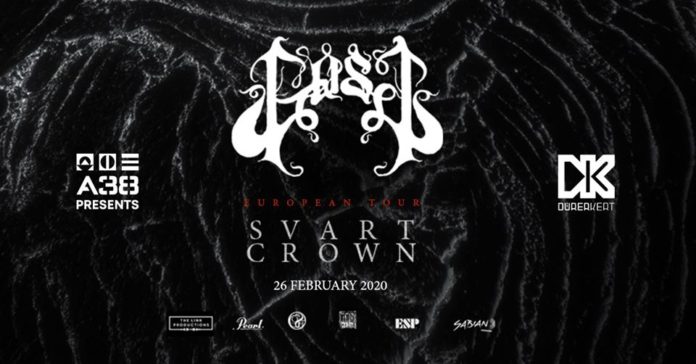 When:
February 26, 2020
all-day
2020-02-26T00:00:00-01:00
2020-02-27T00:00:00-01:00
For the third time, this time Gost is coming to Budapest as headliner organized by the A38! Producer of the Baalberith character will perform in the Dürer Garden on February 26, 2020. Built on occult black metal, art by John Carpenter and the aesthetic of the '80s, the latest synthwave / retrowave artist, Valediction. touring with his album. The 2019 album was made by Jaime Gomez Arellano, who has made references to appearances by Paradise Lost, Sólstafir, Myrkur and many other bands, and his songs will be the backbone of the Dürer action. The biggest names in the synthwave scene, and GosT, who has repeatedly proven himself as Mayhem's warmup, will be making his longest and most releasing show to date, with his co-star Carreau on stage for even fuller sound. The evening's first actor is GosT's publishing partner, SVART CROWN from the death / black genre.
Ticket prices:
– limited edition early bird: 2900 Ft.- / SOLD OUT /
– discounted advance up to stock: 3500 Ft.-
– 2nd round ticket / on-site ticket price: 3900 Ft.-