When:
February 18, 2020
all-day
2020-02-18T00:00:00-01:00
2020-02-19T00:00:00-01:00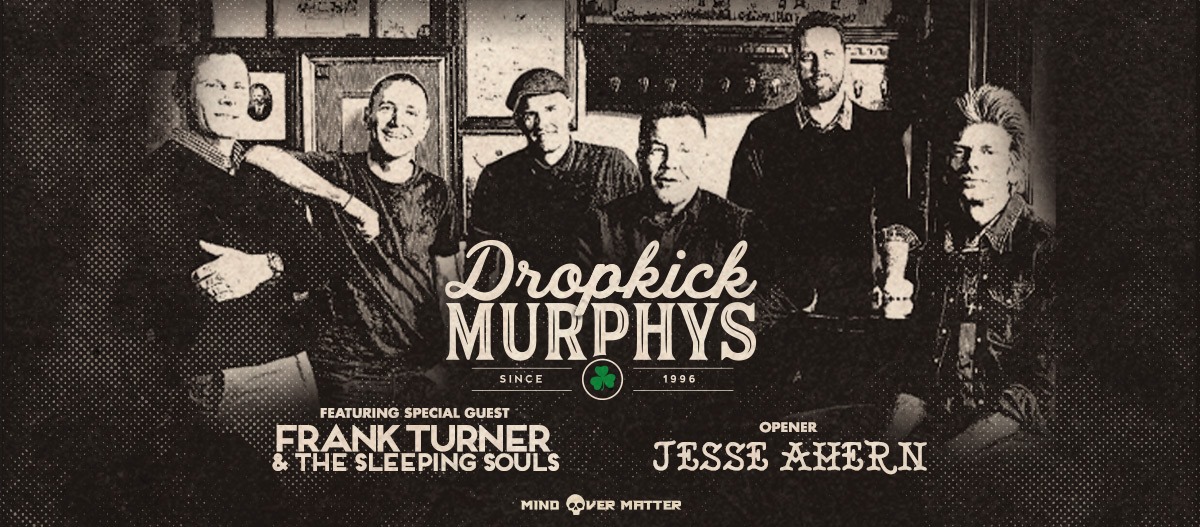 Dropkick Murphys
Frank Turner & The Sleeping Souls
Support: Jesse Ahern
Wiener Stadthalle – 18. February 2020
***
Tickets:
www.musicticket.at
www.oeticket.com
Dropkick Murphys are from Quincy, Massachusetts, USA. Celtic punk and punk rock is what the Dropkick Murphy's create with a difinitive style and resonating sound.
The current line up of the Dropkicks Murphys as of 2014 consists of: Ken Casey – bass guitar, lead vocals, Matt Kelly – drums, bodhran and vocals, Al Barr – lead vocals, James Lynch – guitar and vocals, Tim Brennan – tin whistle, accordion, mandolin, bouzouki, keyboard, piano, vocals, and lead guitar, Jeff DaRosa – banjo, bouzouki, mandolin, guitar, keyboard, piano, harmonica, tin whistle and vocals.
The band went platinum with their song "I'm shipping up to Boston". This is one of the bands trademark song and has seen them reach great success.
In 2007 the band signed with Warner Bros. Records. After previously being signed to Hellcat Records while they were constantly touring.
The band has many influences such as: AC/DC, Stiff Little Fingers, Swinging Utters, The Ramones, The Clash and Sex Pistols, The Pogues and The Dubliners.
As of 2014 the Dropkick Murphys have released 8 albums, their most recent album "Signed and Sealed in Blood" gained positive reviews, Allmusic gave it 4 out of 5 stars. This album matched the score of their earlier album "The Meanest of Times" which contained "The State of Massachusetts" which has been named one of the 100 most played songs on U.S. modern rock radio in October 2007.