When:
2020-01-23T00:00:00-01:00
2020-01-24T00:00:00-01:00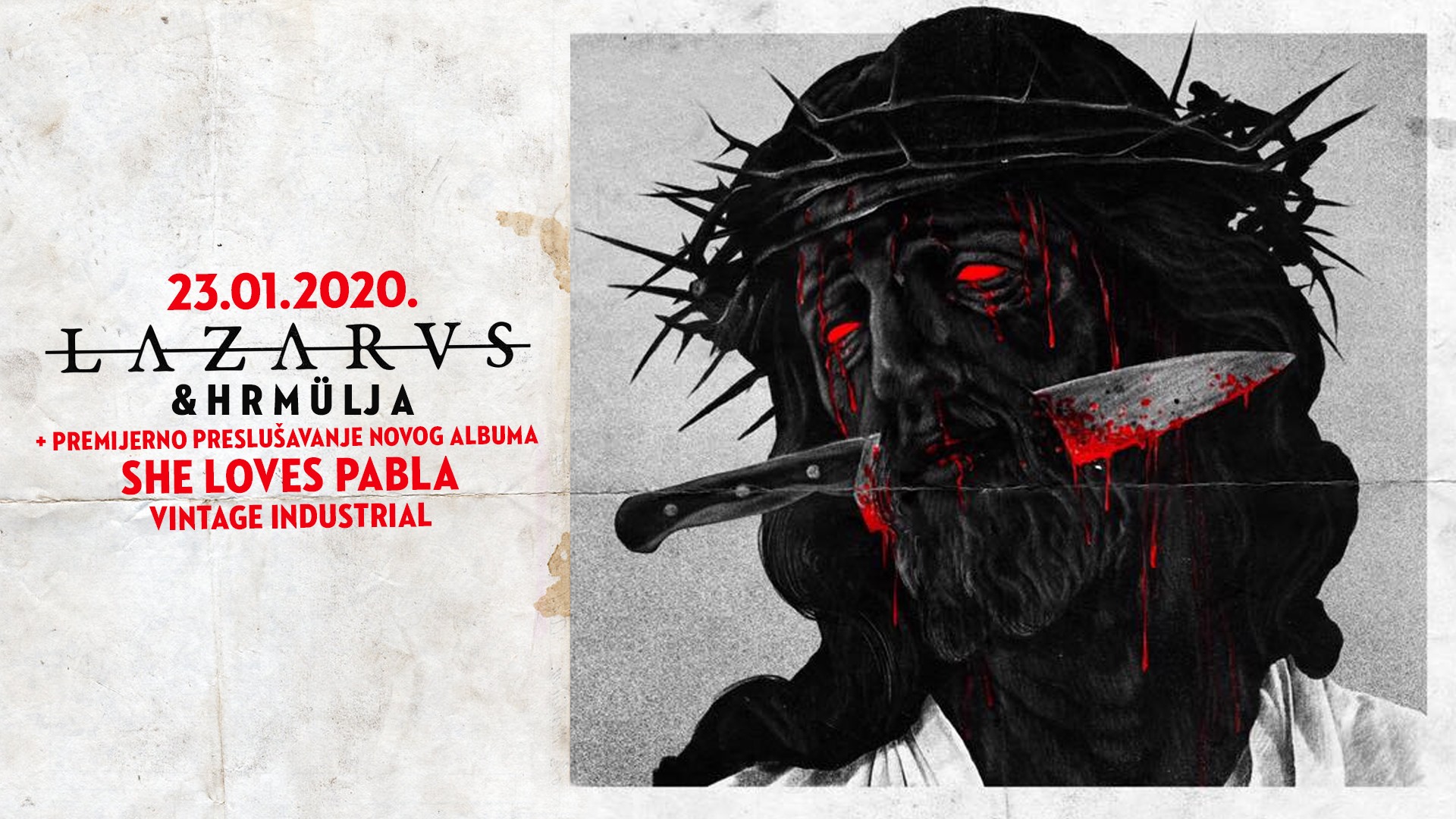 THURSDAY 23/01/2020. LAZARVS (ex Apey & The Pea) + Hrmülja + premiere of the new She Loves Pablo album @VIB | Doors 8:00 pm | Concert 9:30 pm | Tickets: 40/55 kn | For sale: DOS (Tratinska 18) / Grif & VIB (Savska 160) and online through the Entrio system
On Thursday, January 23, Hungarian stoner favorites from local audiences Apey & The Pea will return to Zagreb, but under the new name LAZARVS, they will play Ludmila Hrmülja, who released a self-titled debut album in April 2019, which they will promote on this occasion.
hrmulja.bandcamp.com
facebook.com/hrmuljarok
We will do the warm-up for the concert by premiere listening to the new She Loves Pablo album! More album details coming soon.
Apey & The Pea changed their name to Lazarvs this year, even though their musical opus began in 2008. They have three studio releases and one EP behind them, and their fierce riffs and energetic live performances are admired by the audience. The band is currently working on a new, fourth album of the same name called 'Lazarvs'.
Everyone who has been to their show will be back again as they superbly combine stoner / doom / sludge sound and serve something new with each release, reminiscent of NOLA sound.
ALBUMS:
'The Days End' EP (2011)
'Devil's Nectar' (2013)
'Hellish' (2014)
'HEX' (2017)
MEMBERS:
Andras Aaron "Apey" – guitar, vocal
Zoltan Prepelicza – bass, vocal
Laszlo Makai – drums
lazarvsofficial.com
facebook.com/lazarvsofficial
lazarvsofficial.bandcamp.com
**************************************
More information about the Vintage Industrial program:
www.vintageindustrial-bar.com
www.facebook.com/vintageindbar
www.twitter.com/VintageIndBarZg
www.instagram.com/vintageindzagreb