When:
2020-07-03T00:00:00+00:00
2020-07-04T00:00:00+00:00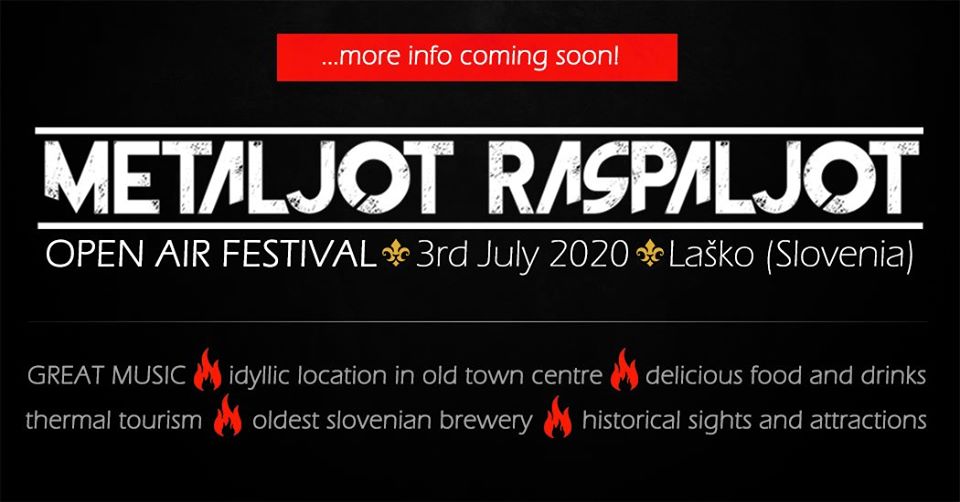 – METALJOT RASPALJOT open air festival 2020 –
3rd July 2020 – Old mansion yard (Laško / Slovenia)
Traditional metal/rock festival on an idyllic location of an old mansion yard in old town centre of Laško/Slovenia, will offer you a great lineup, unique atmosphere, delicious food and drinks along with extraordinary historical sight/attractions and huge thermal and brewery tradition! METALJOT RASPALJOT open air is more than festival!
Artists: TBA
Tickets: TBA
MORE THAN FESTIVAL!