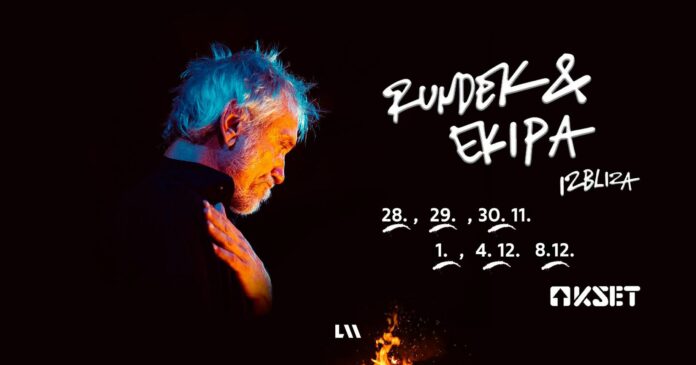 When:
November 28, 2022 – December 8, 2022
all-day
2022-11-28T00:00:00+00:00
2022-12-09T00:00:00+00:00
RUNDEK I EKIPA "IZBLIZA"
Update: SOLD OUT!
6 concerts in the smallest capacity that the band has played in many years.
Only 240 tickets per day.
Monday 28.11.
Tuesday 29.11.
Wednesday 30.11.
Thursday 01.12. – sold out
Sunday 04.12. – sold out
Thursday 08.12.
Intimate evenings at KSET, celebration of 20 years of the Ruke album; old classics, new songs, all together in 6 concerts.
Tickets are on sale:
HRK 140.
Concerts were also announced by Darko:
"There are some things that can be shared/exchanged/experienced together, just up close. They are invisible on the big stage, you cannot feel them through speakers and screens. In KSET, we are close enough for that.
In this time of manipulation and anxiety, we need trust, play and celebration.
As this year we are celebrating Ruk's 20th birthday, we will give more space to the songs from that album.
Welcome!"