When:
2020-03-22T00:00:00-01:00
2020-03-23T00:00:00-01:00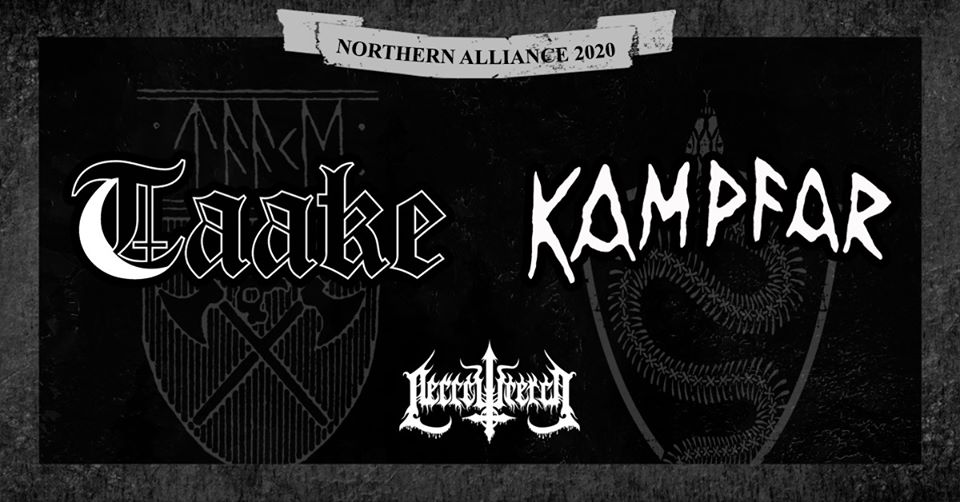 The Black Metal Package of the Year is coming:
Taake and Kampfar announce the NORTHERN ALLIANCE 2020 tour!
Nattestid, Bjoergvin or Noregs Vapen – not many bands can look back on a similar discography and only 3 out of 7 absolute masterpieces were mentioned here.
Kampfar came back loudly at the beginning of the now ending year with "Ofidians Manifest". Finally live in Vienna!
Death / Black Metal from France: Necrowretch will open the evening!
The last concert of Taake was sold out, please don't wait too long if you want to be there for this concert.
tickets:
www.metalticket.at | Ticketmaster