When:
2020-02-05T00:00:00-01:00
2020-02-06T00:00:00-01:00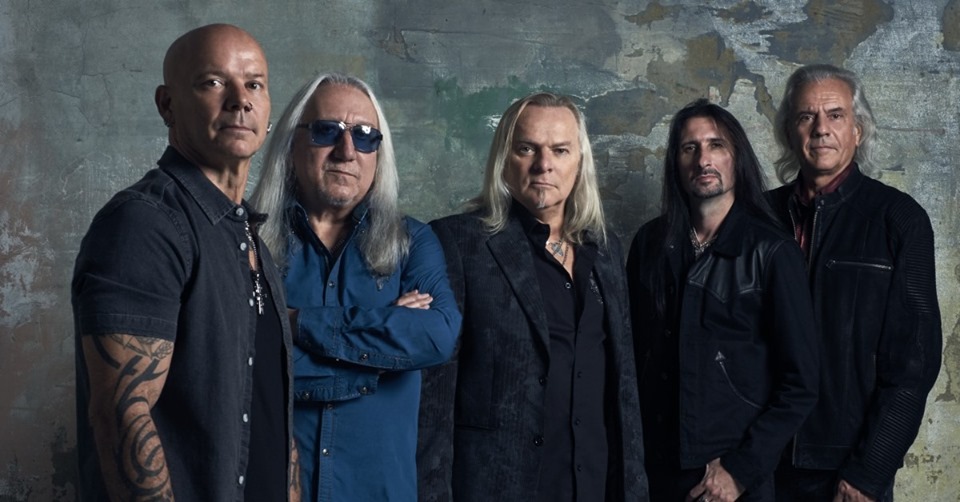 50 éves a Uriah Heep! A legendás brit hardrock zenekar legutóbbi, 25. lemeze a 2018-as Living the Dream, mely a kerek évforduló mellett a 2020-as turné apropójaként is szolgál majd: Budapesten február 5-én, a Barba Negra Music Club színpadán láthatjuk majd őket. Jegyek már kaphatók!
a Livesounds bemutatja: Uriah Heep – Living The Dream Tour 2019/2020
2020. február 5., szerda 20 óra
Uriah Heep koncert
Barba Negra Music Club
1117 Budapest, Prielle Kornélia u. 4. (2-es kapu)
Belépő: early bird jegyek 8500 Ft, normál elővételben 8900 Ft, a koncert napján 9900 Ft
Jegyek kaphatók a www.rock1.hu és a www.tixa.hu oldalakon, valamint a Ticketportal és az Eventim rendszerében.
ONLINE
▲ Barba Negra rendszerében ▲
https://jegy.rock1.hu/uriah_heep_20200205
▲ Ticketportal rendszerében ▲
https://www.ticketportal.hu/event/URIAH-HEEP
▲ Broadway Jegyiroda rendszerében ▲
https://broadway.jegy.hu/program/uriah-heep-109290/595959
JEGYINFORMÁCIÓ // TICKET INFORMATIONS
Felelősséget csak a Barba Negra, vagy hivatalos partnereinktől
vásárolt jegyekért tudunk vállalni. // We can only take responsibility for those tickets which were bought at Barba Negra or at our official partners.
▲ A jegyedet ne tedd közzé semmilyen felületen // Please do not post your ticket at any online interface!